Chicago police officer killed in front of kids playing near school: witness
Chicago police officer Andres Vasquez-Lasso, 32, was fatally shot while chasing a suspect during a domestic violence call
A Chicago police officer who died after a shootout with a suspect was killed in front of children playing at a school.
Officer Andres Vasquez-Lasso, 32, was shot several times as he chased an armed suspect Wednesday near Sawyer Elementary School, FOX Chicago reported.
"There were a lot of kids because it happened in front of the school," a woman, who did not want to be named for her safety, told the news outlet. "And they go there to play. And we thought it was safe, so we would go and let them play there. But now it's changed."
CHICAGO POLICE OFFICER KILLED, SUSPECT IN CRITICAL CONDITION AFTER SHOOTOUT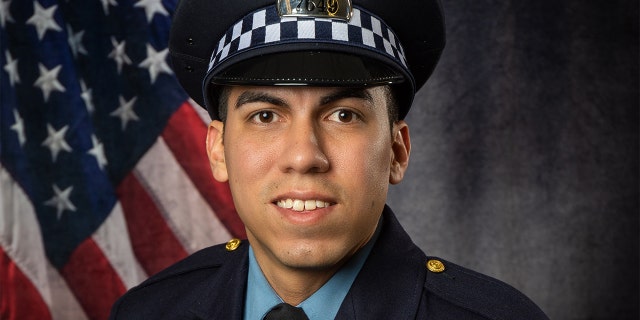 She said her 10-year-old sister was playing with other kids when they saw the suspect pull a gun on Vazquez-Lasso. They heard gunfire and "ran as quickly as possible just to get to safety," the woman said.
The incident began around 4:45 p.m. when two police cars responded to a domestic-related call in the 5200 block of South Spaulding Avenue. A caller said a suspect was chasing a female with a gun, Police Superintendent David O. Brown told reporters.
When officers arrived, one officer knocked on the door of where the call originated. A second officer engaged with the suspect and a chase ensued where gunfire was exchanged.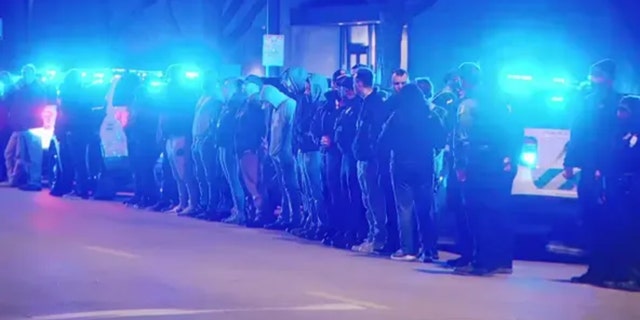 CLICK HERE TO GET THE FOX NEWS APP
Vazquez-Lasso returned fire and shot the 18-year-old suspect in the head. The suspect remains in critical condition, police said Wednesday. The officer was taken to Mount Sinai Medical Center, where he died.
He was married and had a young daughter. The suspect has one prior arrest, police said, but authorities have not disclosed any details about him.