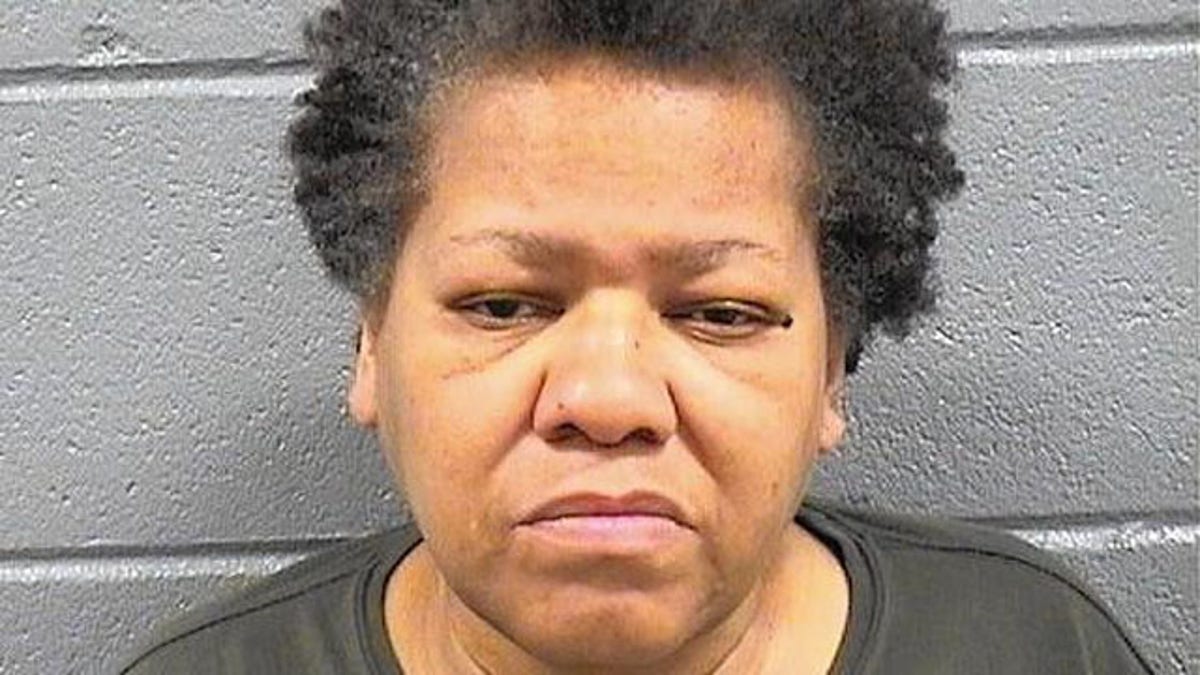 CHICAGO – A judge convicted a Chicago woman of first-degree murder Thursday in the strangulation death of her 8-year-old granddaughter, who was tied up and deprived of food and water for days while keeping track of the abuse in a journal later used as evidence.

Helen Ford, 55, could be sentenced to life in prison without parole for the 2013 slaying of Gizzell Ford. After the bench trial, Cook County Circuit Judge Evelyn Clay called the murder "exceptionally brutal."

"This murder was torture. That child suffered a slow and agonizing death," Clay said as the victim's aunt sobbed in the packed courtroom. "That little body looked like it had been pulverized from head to toe. ... Her treatment (of Gizzell) was evil."

Eight months before Gizzell's death, a judge placed her in the custody of her father, Andre Ford, an unemployed felon who was living with his mother, Helen Ford, because of a chronic degenerative disease. He also was charged in the girl's murder but died in Cook County Jail in August 2014 while awaiting trial.

Prosecutors in closing arguments cited the girl's journal entries before and after she moved in with the Fords.

"People say I'm smart, courageous and beautiful," the honor roll student wrote when at the time she was a "healthy, strong and vital" girl, prosecutors said. After she was taken to live with the Fords, her tone became more somber: "I hate this life. I really think that I'm a jerk."

"She (Helen Ford) first broke her body, then she broke her spirit," said Assistant State's Attorney Jennifer Coleman.

In asking for a conviction on involuntary manslaughter charges, Assistant Public Defender Jennifer Hodel said Helen Ford had "too much on her plate" and only tied Gizzell up because she tried to attack her father and a cousin and tried to kill herself by jumping out the window.

"That was the way Helen was trying to keep order, if you will, in that home," Hodel said. "Helen was overwhelmed. She was overworked. She was unable to overcome what was on her plate."

Andre Ford had argued the girl's mother, Sandra Mercado, was homeless and failed to get their daughter to school regularly. Mercado was trying to regain custody of the girl at the time of her death. She has filed a lawsuit against the Illinois Department of Children and Family Services, claiming a caseworker had visited the home where Gizzell was living and ignored obvious signs of abuse.