Charlottesville victim's mom says her daughter's death should 'count' to fight injustice
The mother of the woman who was killed while protesting against white supremacists in Charlottesville voiced a defiant call to action at her daughter's public memorial Wednesday.
Heather Heyer, 32, was killed Saturday while demonstrating against a "Unite the Right" rally when a car driven by 20-year-old Nazi sympathizer James Alex Fields plowed into a group of anti-racist protesters. Another 19 people were injured.
"Let's have that uncomfortable dialogue. We are going to have our differences, we are going to be angry with each other," her mother, Susan Bro, said. "But let's channel that anger not into hate, not into violence, not into fear, but let's channel that into righteous action."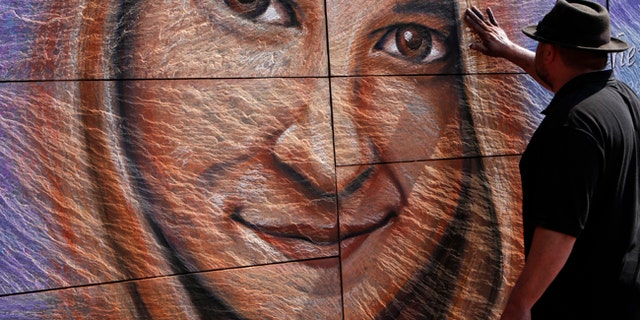 With images of Heyer on a large screen behind her, Bro spoke of her daugher before a crowd of hundreds in the city's Paramount Theater. She said her daughter had strong beliefs and a willingness to have tough conversations on a range of topics.
OBAMA'S CHARLOTTESVILLE TWEET IS THE MOST LIKED EVER
Bro said that it would take courage and accountability from everyone to make her daughter's death meaningful.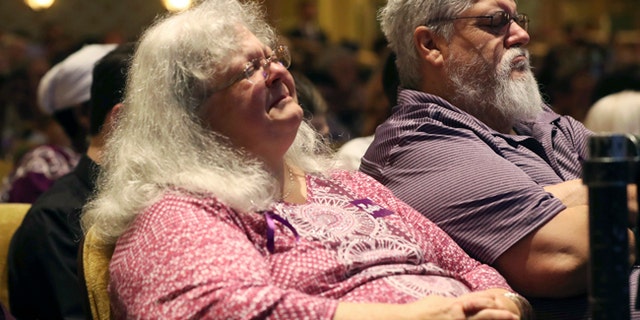 "What is there that I can do to make the world a better place, what injustice do I see and want to turn away—'I don't want to speak up, they'll be annoyed with me'—I don't care, you poke that finger at yourself like Heather would have and you make it happen, you find a way to make a difference in the world," she said.
Her mother asked people to look deeply at themselves to figure out how they can make the world a more hospitable place.
"And that's how you're going to make my child's death worthwhile. I'd rather have my child, but by golly, if I've got to give her up, we're going to make it count."