US Catholic bishops moving forward despite controversial Vatican directive
BALTIMORE – While the Vatican most definitely upset the agenda of a U.S. bishops' conference in Baltimore this week, it hasn't stopped the bishops from trying to at least appear to make headway in tackling the sexual abuse scandal.
The bishops had planned to vote on two crucial issues dealing with the clergy abuse crisis by enforcing a code of conduct for bishops and creating a civilian-led investigative body that would field complaints of abuse concerning bishops. Instead, at the last minute, the Holy See directed them to not take action on either of those issues.
New York's Archbishop Timothy Cardinal Dolan said although there won't be a vote, it may be a positive move in the long run as they look ahead to February when Pope Francis meets with bishops from across the world.
"We are gonna vote on a sense of direction. In other words, what we're gonna do is vote to say 'this is how we want to proceed,'" Dolan said.
Tuesday morning, many bishops expressed frustration with the Vatican inserting its authority.
"We should not forget that the reason we want to take action is that we want to protect young people and to heal those that have been damaged," said the Rev. George Murry, bishop of Youngstown, Ohio.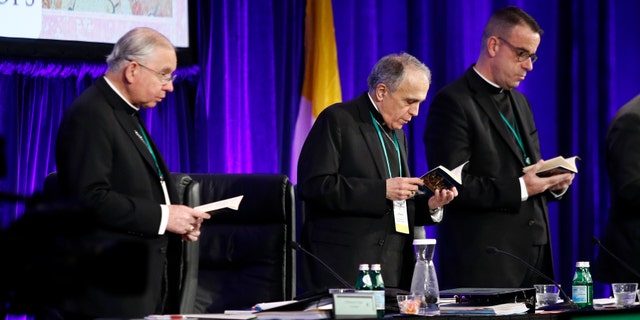 Despite not being able to vote on the issues, they did discuss them.
Committee heads presented proposals of their top concerns: the code of conduct for bishops, standards of accountability and protocols for restricting bishops who were removed or resigned due to accusations of sexual abuse of minors or adults or guilty of grave negligence in office.
Whatever the bishops are doing, victims of abuse say they see very little real movement.
On Monday night, abuse victims made their presence known, holding signs and talking to members of the media. They said they are frustrated and angry that the bishops appear to care more about the church's structure than its own people.
"[The bishops] need survivors to tell them the truth. And instruct them on how to handle the situation," said David Lorenz, the director of Maryland chapter of the Survivors Network of those Abused by Priests, or SNAP. "They need to just – to not just listen, but act on what we have to say. To not respond is to take the side of the abuser and the enabler."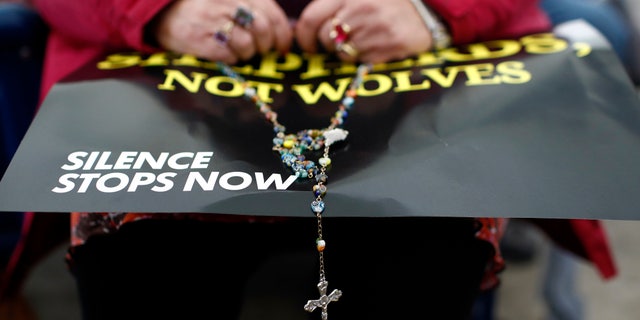 But Newark Archbishop Joseph Cardinal Tobin said the bishops are listening to victims. While most have never suffered abuse themselves, they are extremely sympathetic, he said.
"Well, I hear them with the ears of the oldest of 13 kids. I've got eight sisters and four brothers. And God only knows how much I love them," he said. "And if any of them had undergone something like that, I know the sort of pain that I'd feel and I think it was – I was feeling it yesterday. That anybody, especially someone who as a kid trusted a priest, because when we blow that trust, it's major. It's really major."
But one of the frustrations with the Holy See's directive to not take action on some items is that, bishops complained, they don't want to be seen as "branch managers of the Vatican."
Instead, they said, they want their parishioners to understand that they see themselves first and foremost as priests, pastors and shepherds whose top concern is to care for their flocks.