Car slams into Texas home, triggering gas explosion and injuring 5 people
A family of three were among five people injured after a car slammed into their Texas home, struck a gas line, and sparked an explosion on Saturday, officials said.
The Hurst Police Department said in a news release that 40-year-old Arnulfo Castro lost control of his vehicle around 1 p.m. and crashed into the home, located about 12 miles northeast of Fort Worth.
The impact severed a gas line, which caused the explosion several minutes later that was captured on surveillance video.
"Shook the whole house, and then everyone, all our neighbors, ran outside," neighbor Gary Sutton told FOX4.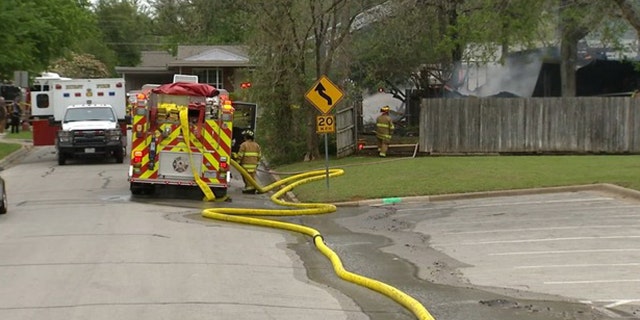 Police said officers heard screaming inside the house, and went through a back door to rescue the three people inside. The mother is listed in critical condition with burns over 40 percent of her body, while her husband and son have less severe injuries, officials told FOX4.
In addition to the family members, police said two officers were injured after arriving at the scene and making contact with the driver before the blast took place. The two officers received minor injuries and were treated, with one transported to a nearby hospital for evaluation.
CALIFORNIA HIGHWAY CRASH INJURES MORE THAN A DOZEN POSSIBLE ILLEGAL IMMIGRANTS, REPORTS SAY
The driver was unhurt in the crash, and was arrested for traffic offenses, according to police.
Veronica Santos told FOX4 she was out for a run at the time and watched the entire incident unfold.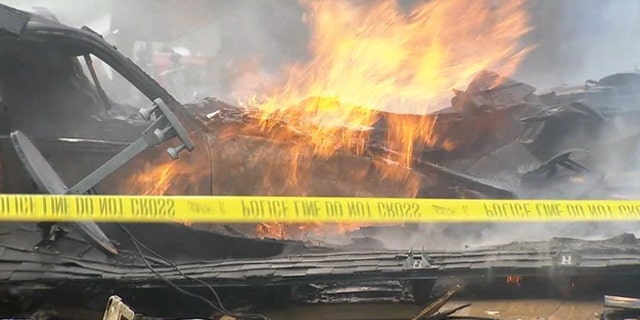 "I don't know how to describe it. It was really almost traumatizing because I'd just seen this house explode. Feeling what I'm feeling, I've just never felt it before," she said.
Authorities said the crash remains under investigation.