Calls for Arkansas to halt executions of 8 inmates over 10 days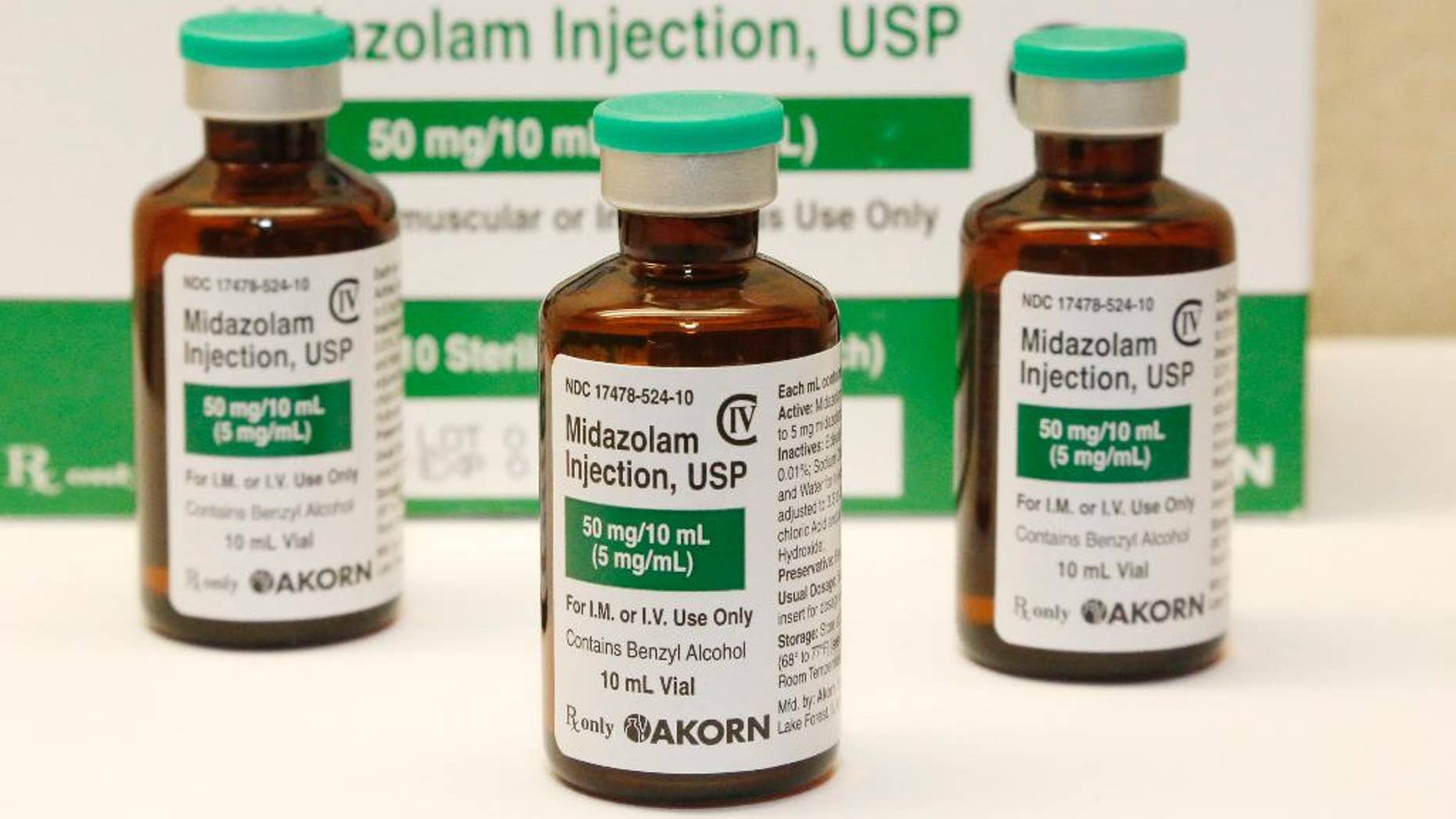 Death row inmates in Arkansas are seeking to stop the state from carrying out a string of executions over 10 days.
The case revolves around the use of lethal injection drugs, which lawyers for the inmates say are unconstitutional. Arkansas Attorney General Leslie Rutledge has asked a judge to dismiss the case. A motion to stop an execution for one of the eight inmates was rejected by the Arkansas Supreme Court on March 16.
According to the Death Penalty Information Center, the executions are scheduled for April 17-27, at a rate of two inmates per day.  Robert Dunham, the director of the Death Penalty Information Center, says it's unprecedented to carry out so many executions at one time.
DEPORTED KILLER NABBED SLIPPING BACK INTO UNITED STATES FROM MEXICO
"No one has carried out that many executions over that short period of time," Dunham said. "The most executions that any state has conducted in an entire month is eight and that was Texas. Texas has only done that in two months."
He adds that a short supply of Midazolam, one of three drugs used to administer the executions, is behind the quick turnaround of the executions. Dunham says the drug has been controversial since the preferred drug of choice for lethal injection became unavailable. He says the drug is a sedative and not an anesthetic increasing the risk of consciousness when the state administers the more deadly drugs.
"The reason that Arkansas is doing it is purely expedience," Dunham said. "Arkansas' supply of Midazolam expires at the end of April. So they have a choice of carrying out the execution quickly, or carrying out the executions right.
There are currently 34 people on death row in Arkansas and the last execution was carried out in November of 2005 according to the state's Department of Corrections.