California winter storm leaves over 100K without power, county declares emergency after people trapped
Cold weather, blizzard conditions continue to effect California
More than 100,000 California customers were left without power and a southern county declared a local state of emergency as more winter weather swept the state.
According to outage tracker PowerOutage.US, 102,741 customers were impacted by outages on Wednesday morning, with the majority of outages in northern and central California.
Fresh snow fell in the mountains on Wednesday, adding to what had already blocked roadways and stranded visitors for days. Some very cold temperatures were expected in northern California on Wednesday and Thursday, according to the National Weather Service.
The agency's Eureka office said a hard freeze warning was in effect through 9 a.m. PST on Wednesday for Del Norte, Humboldt and Mendocino Counties – also warning about icy road conditions.
WEST, NORTHEAST BLANKETED IN SNOW AS WINTER STORMS SPAN COAST TO COAST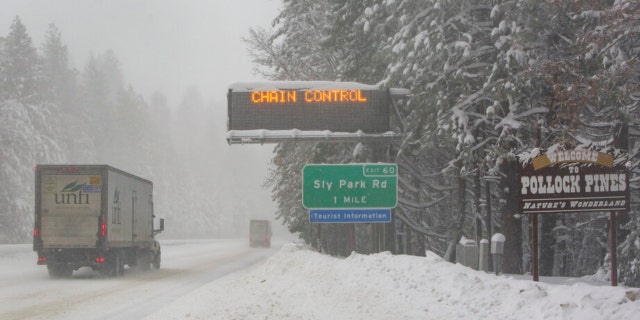 The Sierra Nevada range and southern California mountains were under blizzard warnings and San Bernardino County declared a state of emergency as crews struggled to plow roads. Mountain residents and non-residents not currently on the mountain are being asked to avoid the area.
Jerrod Carter from Los Alamitos told Fox 11 that he and his family went up to the mountains on Tuesday of last week. Their plan was to leave Thursday, but they're still stuck.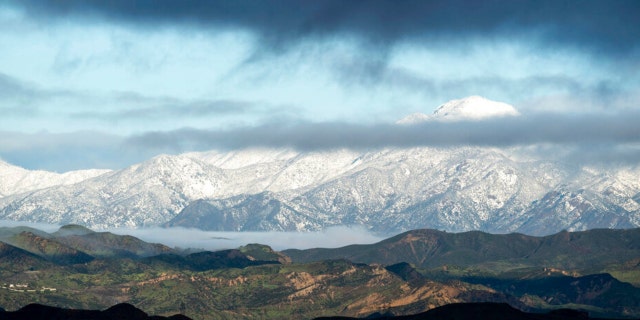 2 CALIFORNIA EAGLE EGGS WATCHED BY A WEB CAM UNLIKELY TO HATCH
"You would never think that California would see snow like this, this heavy," he said. "We're down to canned soup. We have one bag of top ramen left. We have a couple servings of orange juice."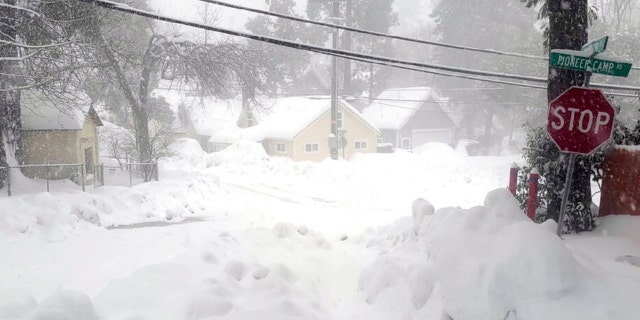 Yosemite National Park has been closed since Saturday due to heavy, blinding snow – postponing a planned reopening indefinitely.
The U.C. Berkeley Central Sierra Snow Laboratory near Donner Pass reported that almost 41.7 feet of snow has fallen since October.
CLICK HERE TO GET THE FOX NEWS APP
The Mammoth Mountain ski resort has received 41.5 feet of snow since then and could be on a path to break the all-time snow season record of 55.7 feet.
The Associated Press contributed to this report.