California water polo coach charged with sexual abuse of 7 girls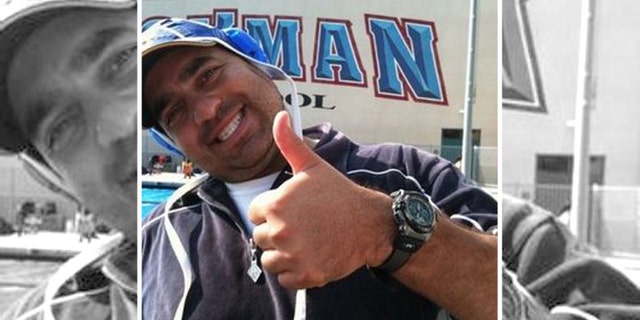 NEWYou can now listen to Fox News articles!
A water polo coach from Southern California has been charged with the sexual abuse of seven of his female players.
Bahram Hojreh, 42, is facing several charges including sexual battery and sexual penetration by a foreign object of a minor, the Orange County District Attorney's office announced Wednesday.
The seven girls had been in one-on-one coaching sessions with Hojreh when the alleged crimes happened. Prosecutors say they took place between 2014 and this year. Four of the victims were 15-years-old or younger.
He appeared in court later Wednesday, when he pleaded not guilty and his lawyer, Ricardo Nicole, told the Associated Press that his client denied all accusations and that in his two decades of working with hundreds of children, Hojreh never had a blemish on his record.
Hojreh, who serves on the board for a local chapter of USA Water Polo, was earlier denied use of the pool at a military base for his group, the International Water Polo Club, after police informed base officials they were investigating allegations involving sexual misconduct against the program's director.
A profile on Sports Management Worldwide lists Hojreh as an agent adviser and describes him as "a coach for 24 years" who worked with "multiple Olympians."
"He is well adept at preparing you for your sports career and has the ambition to attain the knowledge, skills, and experience needed for a successful professional athlete. He will do whatever possible to represent your interests and help you achieve your goals as not only a sports professional, but also your life after sports as well," the website stated.
Hojreh was released on $250,000 bond but investigators say they are still searching for additional possible victims.
The Associated Press contributed to this report.