California man throws spear at moving car, police say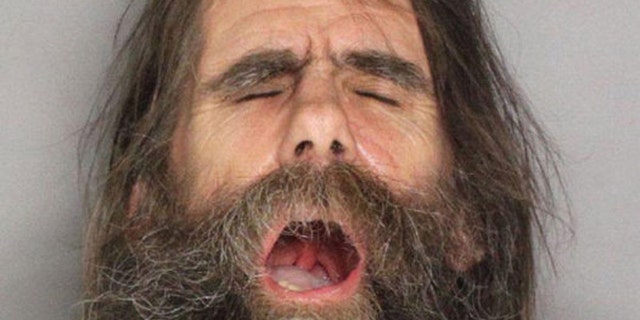 SACRAMENTO, Calif. – Sacramento police say they have arrested a man who threw a spear at a moving car.
The Sacramento Bee reports Wednesday that the spear was lodged in the car after hitting its front fender.
Police say a witness called Tuesday night to report a man standing in the road throwing a spear at a passing vehicle, and officers arrested 56-year-old Jeffrey Allen Jones on suspicion of assault with a deadly weapon.
A police mug shot of Jones shows him with long hair and a long graying beard, with his mouth agape and his eyes closed.
It was not immediately clear what the spear was made of or where it came from.
There were no reports of any injuries.