California man beheaded in motorcycle accident had pregnant wife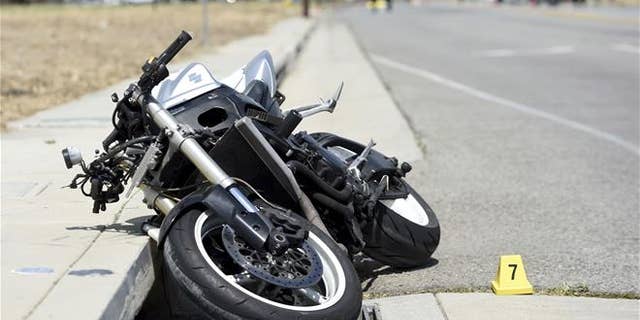 The man decapitated in a freak motorcycle accident in San Bernardino, Calif., on Tuesday morning has been identified as Fabian Zepeda, a 27-year-old who'd been married for less than a year and whose wife is four months pregnant.
LOUISIANA TANKER EXPLOSION ON HIGHWAY KILLS DRIVER
"I am very happy to keep a little blessing from my husband," Vanessa Quintana writes on a GoFundMe page, describing her husband, whom she met in 2012, as a "caring, loving, family orientated, unique individual who always managed to care for others before himself." The San Bernardino County coroner says Zepeda was decapitated by a tension wire that had been left stretched across the roadway minutes earlier when a Ford Taurus driver slammed into a telephone pole, breaking it in two, People reports.
"At that height at that time, it would have been really hard to see that wire," an investigator tells the San Bernardino Sun. The Taurus driver, who lost control of his vehicle for an unknown reason and rolled through a yard and down the street before hitting the pole, was interviewed by police and didn't appear to be under the influence of alcohol, though a blood sample has been sent for testing, says a San Bernardino police spokesman.
The accident is being investigated by the California Highway Patrol as well as the San Bernardino Police Department. The GoFundMe campaign has raised $11,000 as of Friday morning; Quintana is expecting a girl.