California kids get no homework amid teachers union pay fight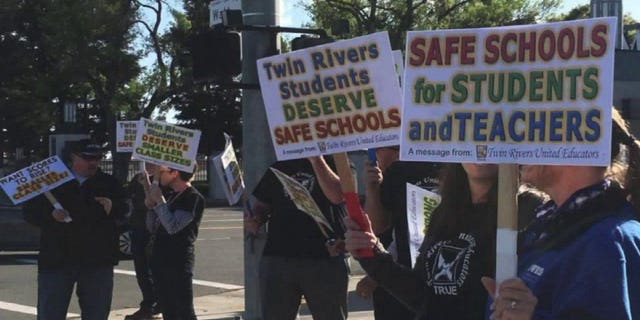 NEWYou can now listen to Fox News articles!
Students at Hillsdale Elementary School in North Highlands, Calif., aren't getting any homework, for now.
The Twin Rivers School District Teachers Union has said its 1,500 members will only perform contracted work during a current labor dispute. This means teachers will not work during their lunch break or after school, including non-paid work like overseeing clubs, band and dances.
SAN DIEGO SCHOOLS CRITICIZED FOR EFFORT AGAINST ISLAMOPHOBIA
In the case of Hillsdale Elementary, teachers will no longer assign homework because those assignments are prepared and graded after hours.
The union says its members were offered a two percent raise after administrators got pay increases of at least 5 percent.
Some parents say they were concerned about how this tactic will affect their children's education and other school activities.
The Twin Rivers School District released a statement to FOX40 saying the union was within its rights to follow its contract by the strict rules of its contract.
But it also stated that it was disappointed by the decision because it affects students in what is an adult dispute.