California high school student stabbed to death in art class: police
Two 16-year-old students were stabbed, one fatally, during the fight in Santa Rosa, California
A California high school student was stabbed to death Wednesday during a fight on campus, authorities said.
The Santa Rosa Police Department responded just after 11:10 a.m. to a fight at Montgomery High School, FOX San Francisco reported. A 16-year-old boy was involved in a dispute with another student when he was stabbed, Police Chief John Cregan said during a news conference.
FOLLOWING SHOOTING, MICHIGAN STATE TO CLOSE MOST BUILDINGS TO PUBLIC AT NIGHT
Two students, both 16 and juniors at the school, were in an art class and got into a fight with a freshman student, police said. A teacher and several teacher's aides tried to intervene and broke up the fight.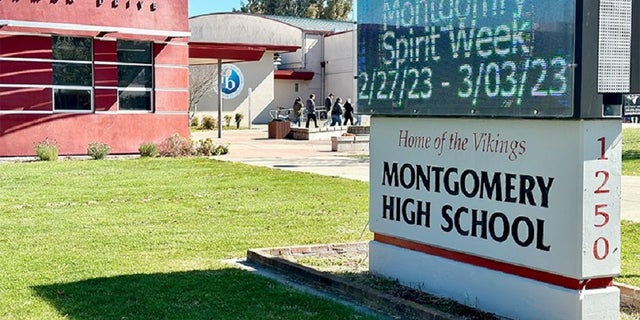 However, the fight started back up moments later and the freshman, 15, pulled out a folding knife and stabbed the other two students.
"One of those students received three stab wounds to his upper body. One student received one stab wound to his left hand," the chief said.
The 16-year-olds were not assigned to the art class but the freshman student was, police said.
CLICK HERE TO GET THE FOX NEWS APP
The two older teenagers met with a school nurse and were taken to a hospital where one of them died. The 15-year-old fled the school campus but was found by authorities in a creek bed behind a church.
All three had previously been involved in altercations before Wednesday's killing, authorities said.