California father wants to take back guilty plea in rape, murder of 14-year-old daughter, report says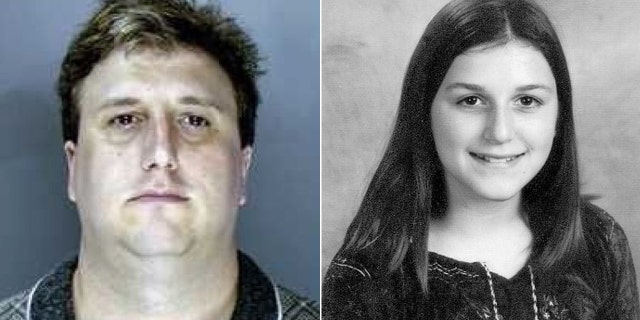 NEWYou can now listen to Fox News articles!
A California father who pleaded guilty in the rape and murder of his 14-year-old daughter now wants to take back the plea, according to a report.
Mark Mesiti, 49, pleaded guilty during his trial earlier this month to a number of charges, including murdering his own daughter, Alycia Mesiti-Allen, The Mercury News reported.
Mark has since changed his mind and intends to ask a Modesto judge to let him withdraw his guilty plea, the newspaper added.
He admitted mid-trial to 49 felony counts against him regarding his daughter's death in order to avoid the death penalty.
Alycia vanished in 2006, but her body turned up in 2009 -- reportedly buried behind a home Mark had previously rented. An autopsy found the girl -- who had traces of drugs ranging from anti-depressants to methamphetamine in her system -- died from acute drug intoxication.
Less than a year before the girl's death, Mark was granted custody of Alycia and her brother after their mother was deemed unfit to care for them, even though he had been previously convicted of both state and federal charges which included drunken driving and bank fraud, the newspaper reported. It added that Mark was running a methamphetamine lab during this period.
PEDOPHILE GEOPHYSICIST DESCRIBED AS 'SAVAGE INDIVIDUAL' ADMITS LURING CHILDREN, ADULTS INTO ONLINE SEX ABUSE
Prosecutors argued Mark had drugged his daughter then documented sexual assaults against her by either filming the encounters or taking photos. The jury saw approximately 100 pictures found on Mark's computer -- 54 of them showing Alycia and her father together, according to the Daily Mail.
Files also showed a 16-year-old girl Mark knew being sexually assaulted.
The judge now has to decide whether Mark can take back his guilty plea.