A Mexican man was arrested at a California port of entry earlier this month after getting caught smuggling more than 400 pounds of cocaine inside boxes of cucumbers, authorities said.
The 33-year-old male, who was driving a tractor trailer with a shipment manifest for cucumbers, was seeking entry into the U.S. from the southern border on Sept. 15, U.S. Customs and Border Protection said.
During an inspection at the Otay Mesa port of entry's cargo facility, CBP officers uncovered 146 packages of cocaine within the shipment of cucumbers. The narcotics weighed 401.68 pounds.
Officials shared photos showing the packages of drugs hidden among the vegetables in cardboard boxes.
SEN. TIM SCOTT VOWS TO 'COMPLETE THE WALL' AT US-MEXICO BORDER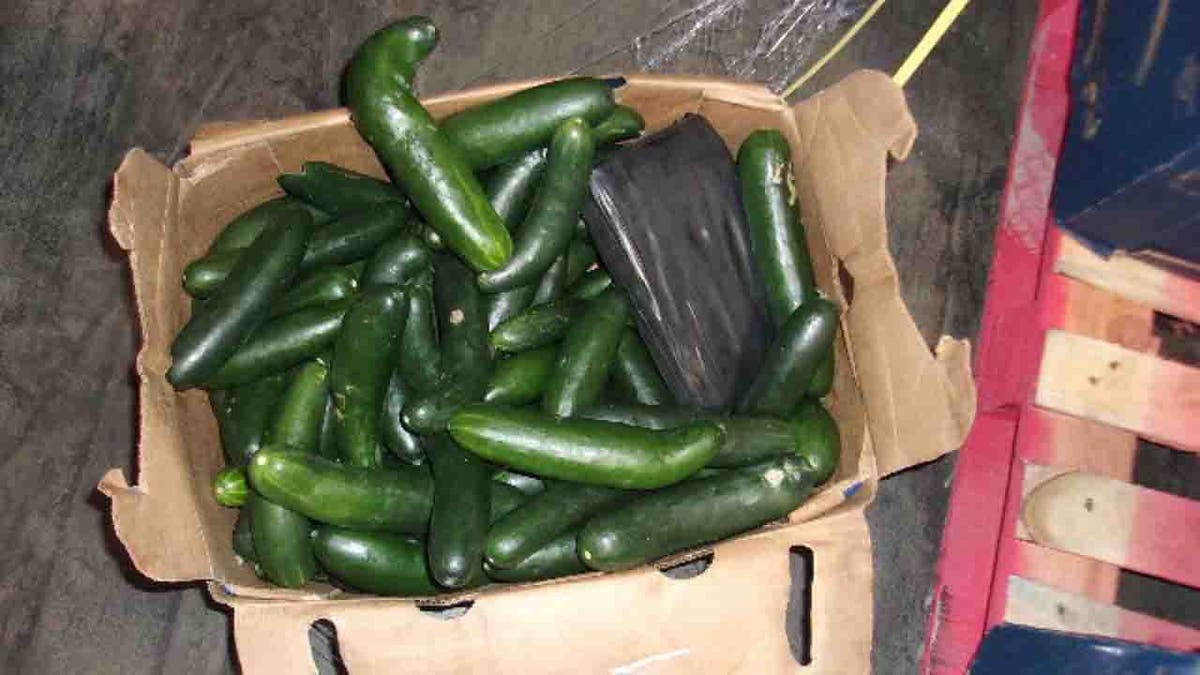 "The impact our CBP officers have on our agency and the wider community goes far beyond the call of duty," Otay Mesa Port Director Rosa Hernandez said in a written statement. "This seizure is a true testament of the diligent work ethic our officers possess."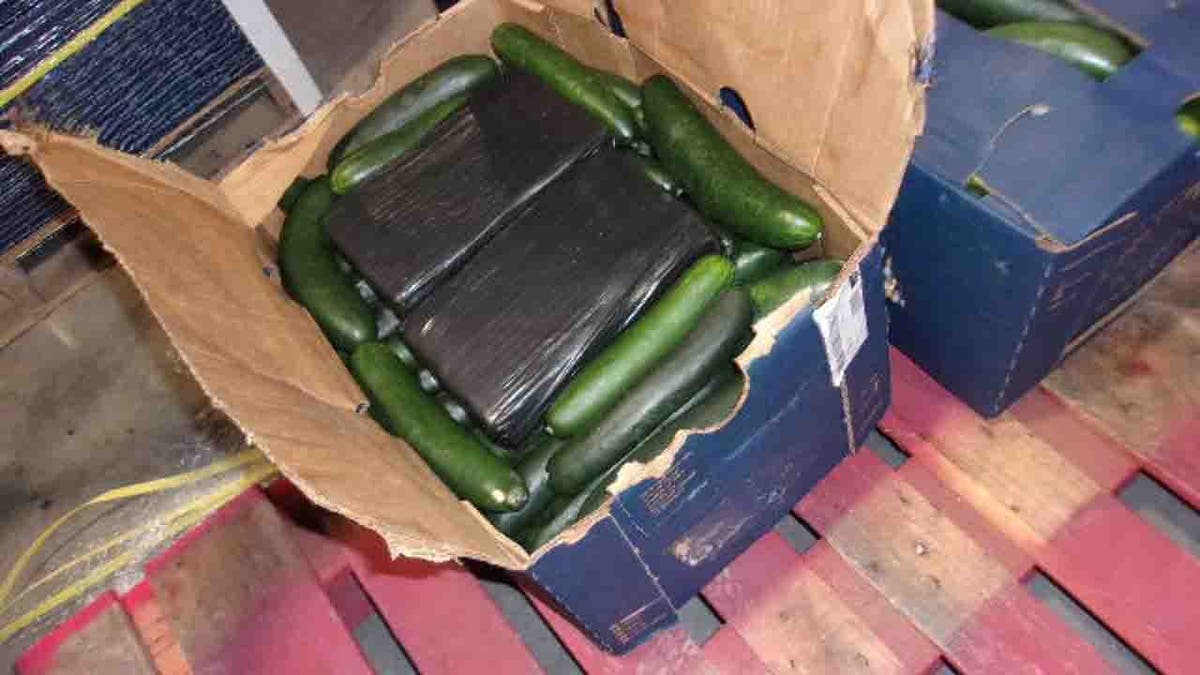 The seizure came just three days after CBP officers at the port of entry stopped a 25-year-old Mexican man hauling a tractor trailer.
Officers screened the tractor trailer and found anomalies within its gas tank. Officials extracted a substance that was later determined to be liquid methamphetamine.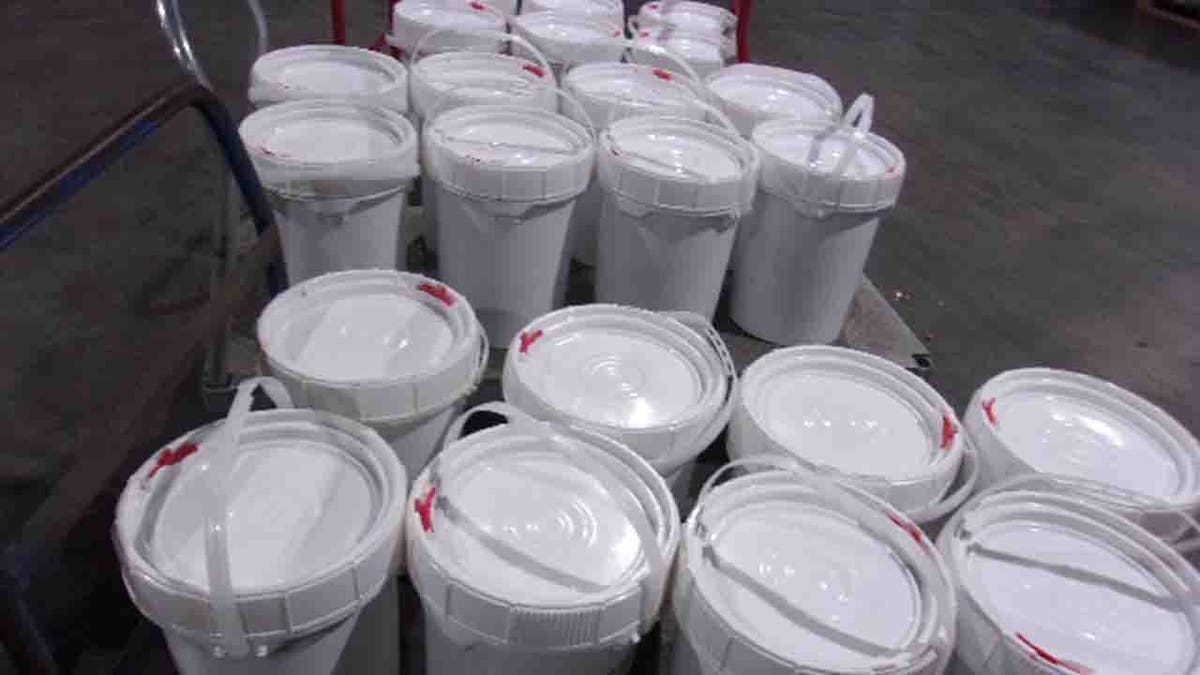 DEM TEXAS MAYOR SAYS CITY IS AT 'BREAKING POINT' AS BORDER CRISIS RAGES
CBP filled 22 five-gallon buckets with the illegal substance, which had a total weight of 663.15 pounds, according to the agency.
The street value of the narcotics from both seizures totaled $5,367,525.
Meanwhile, both Mexican citizens were turned over to Homeland Security Investigations for further processing.