Calif. man had loaded gun, body armor possibly from NYPD, police say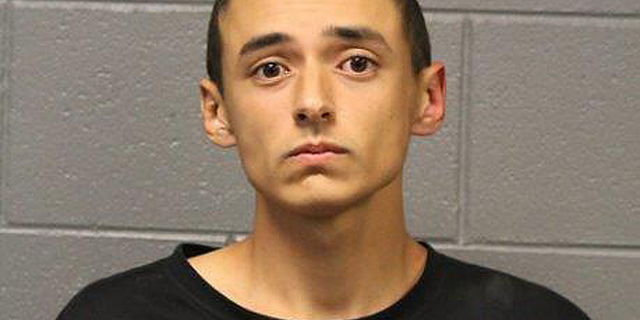 A California man was being held on $100,000 bail after Amtrak police in Chicago found him carrying a loaded handgun and wearing a bullet-proof vest believed to have been stolen from the New York City Police Department.
Chicago police say Isaiah Malailua, 21, of Redding, was arrested Friday morning at a Union Station ticket counter and charged with unlawful use of a weapon and body armor.
Illinois state law prohibits anyone from posessing body armor if they do not have a state firearm owner's ID card, the Chicago Tribune reported.
The arrest cam just weeks after Chicago police Commander Paul Bauer, 53, was fatally shot, allegedly by a convicted felon carrying a handgun and wearing body armor, the Tribune reported.
Cook County Judge John Fitzgerald Lyke set bail for Malailua at $100,000 and ordered him to remain in the Chicago area. He was scheduled to return to court this week.
"This is troubling, to say the least, in light of what's happening in our country," the judge said.
Malailua was arrested after police dogs sniffed explosive residue in an unattended bag, the Chicago Sun-Times reported. Officers found materials with NYPD SWAT patches inside and a bus ticket for Malailua.
NYPD officials contacted Saturday had no information about the incident, the Tribune reported.
The Associated Press contributed to this story.