Bystander shoots suspected carjacker in Philadelphia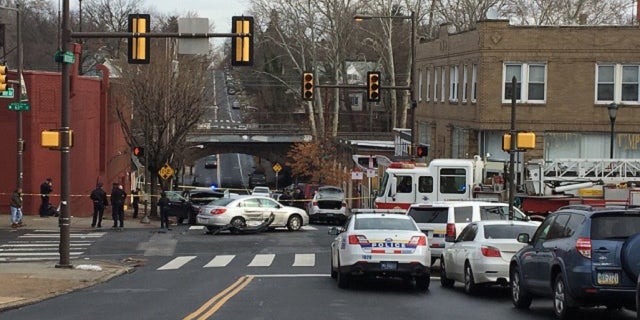 A carjacking suspect crashed a truck and tried to escape before getting into a fight with a witness who shot him in the leg Wednesday, Philadelphia police said.
MAN ACCUSED OF HELPING FUGITIVE ORLANDO MURDER SUSPECT HIDE IS ARRESTED
The 32-year-old suspect was involved in a crash nearby in the Overbrook neighborhood and then tried to carjack a utility truck belonging to the Southeastern Pennsylvania Transportation Authority, according to police.
A short distance away the suspect crashed the truck and tried to run.
Investigators said the suspect then got caught in a fight with a bystander, who was legally carrying a gun. The suspect attempted to grab the gun, when the bystander shot the suspect once in the right leg.
The suspect was taken to Lakenau Hospital in stable condition.
SETPA tells FOX 29 the SEPTA employee was unharmed in the incident.