Bust a move: Man dancing near Scottsdale car crash scene goes viral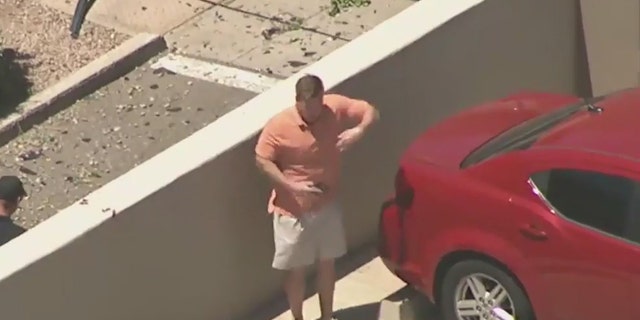 While the crash involving three cars in Scottsdale on Wednesday did cause damage to the cars, as well as an office, but it did make an internet sensation out of a man who was working in the area.
The man, Bryan Amann, was working in a nearby office building, and went outside to see what was going on when he decided to put on a show for the SkyFOX cameras up above him.
That show has since gone viral on social media.
"scottsdaledancingman.com," said Amann. "I'm going to get that real soon."
As of 9:30 p.m. Wednesday, scottsdaledancingman.com is still a blank page, but for many people who didn't know Amann before Wednesday, they now know him as the "Scottsdale Dancing Man"
"I was in the office and I was looking at my live FOX 10 feed and I was like, 'something is going down'," said Amann. "I thought to myself, that's right next door to our office. Right back there."
Amann told the people he work with at a logistics company that he was going to the top of the parking garage, and get the helicopter's attention.