The death of a man at the Burning Man festival in Nevada was not related to heavy flooding that forced thousands of attendees to shelter in place over the weekend, leaving them stranded in the desert, according to reports.
The Pershing County Sheriff's Office said on Saturday that the death happened "during this rain event" in northern Nevada, though no additional details were immediately released.
Event organizers on Sunday, the Independent reported, said the death of the unidentified 40-year-old man was "unrelated to weather."
DEATH AT BURNING MAN FESTIVAL INVESTIGATED AS FLOODING STRANDS THOUSANDS IN NEVADA DESERT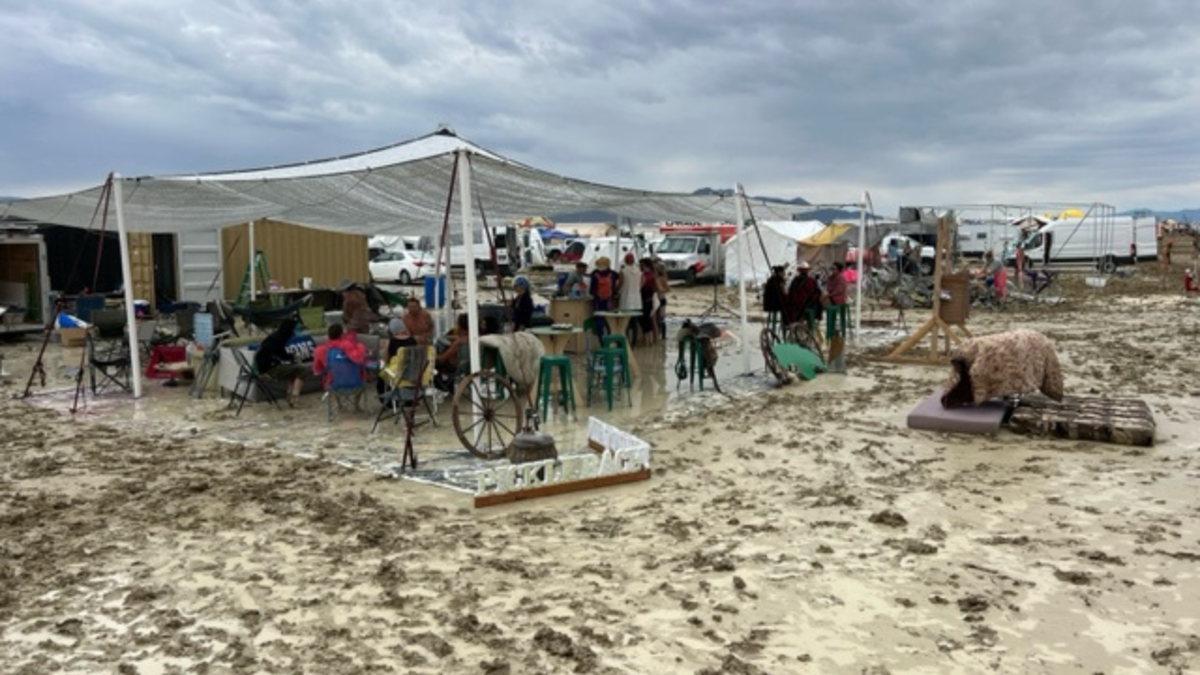 Emergency crews tended to the man on Friday and could not resuscitate him after he was found on the playa, organizers reportedly said.
Organizers did not identify the man, though next of kin were notified of his death.
No further details have been released as the sheriff's office continues to investigate.
NEVADA TRIBAL RANGER WHO PLOWED THROUGH BURNING MAN CLIMATE BLOCKADE AND DREW WEAPON UNDER SCRUTINY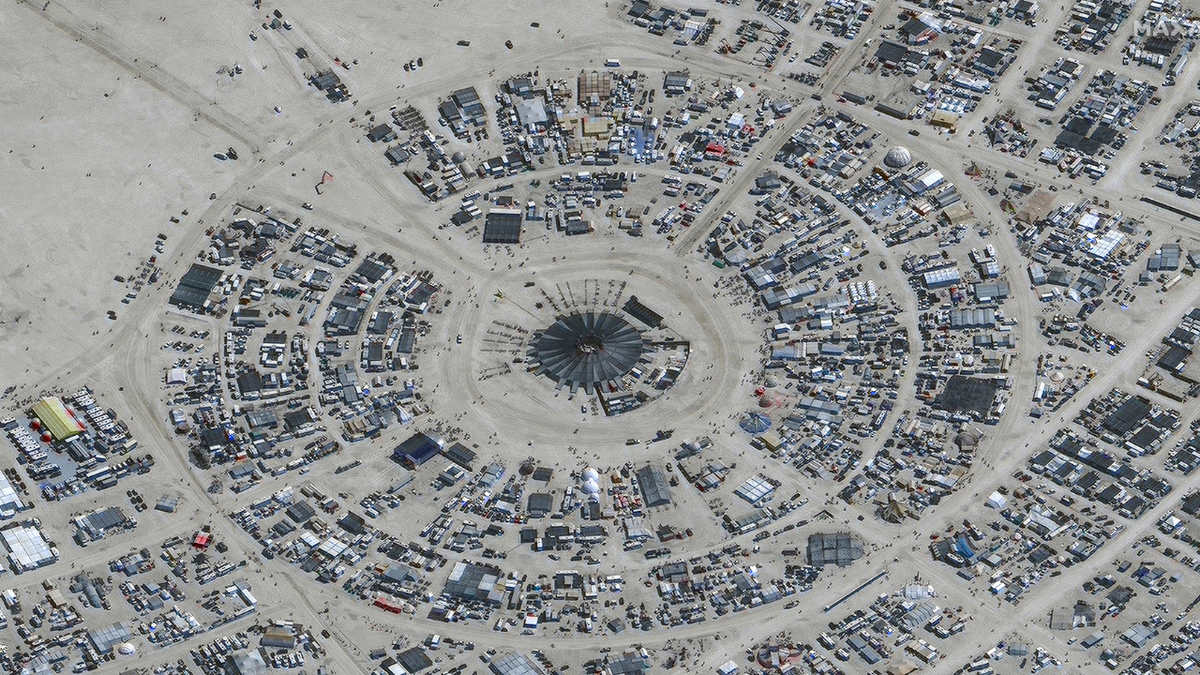 Burning Man festival officials did not immediately respond to inquiries from Fox News Digital about the matter.
On Saturday, organizers of the counterculture festival told attendees to shelter in a warm, safe place and conserve food, water, and fuel amid rainstorms. Both the airport and entrance of Black Rock City, Nevada, where the event is held, were closed because of the conditions.
The measures came after more than one-half inch of rain was believed to have drenched the festival site on Friday, the National Weather Service in Reno said. At least another quarter of an inch of rain is expected Sunday.
Images from the festival, which began on Aug. 27 and was expected to end on Monday, showed people trudging through the mud at the event site, located about 110 miles north of Reno. Many of the people making their way through the mud were barefoot or wearing plastic bags on their feet.
The annual event is known for the burning of a large wooden effigy, which was supposed to take place Saturday night. Organizers posted on the event website the burning would take place on Monday night at 9 p.m.