A tribal ranger is under review after drawing his weapon on nonviolent environmental protesters and driving through their blockade.
Pyramid Lake Paiute Tribe reservation was the scene of an altercation when tribal rangers tried to break up a climate protest blocking miles of traffic in northern Nevada's Black Rock Desert ahead of the annual Burning Man festival.
Footage taken Sunday at the beginning of the annual gathering shows a law enforcement vehicle smashing into a sign that reads, "Burners of the World Unite," and a trailer set up across the road behind it.
CHAOTIC VIDEO SHOWS POLICE BREAKING UP BURNING MAN CLIMATE PROTEST BLOCKING ROAD AND CAUSING TRAFFIC JAM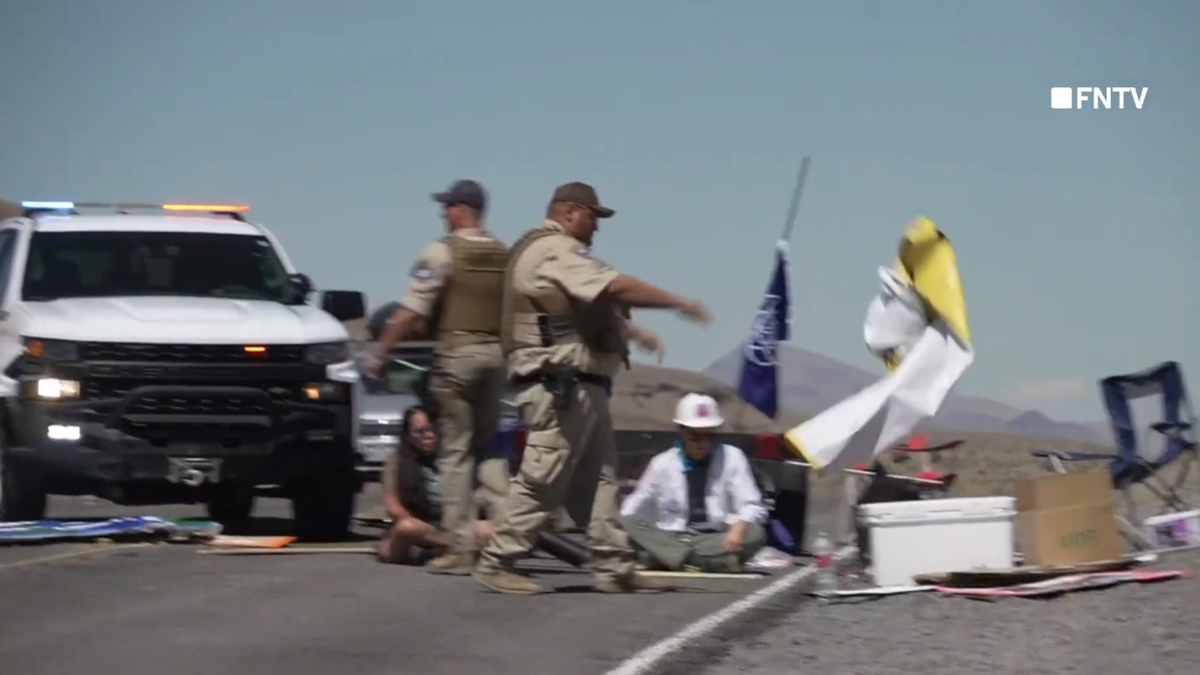 At one point, a tribal ranger is seen pulling a weapon on the unarmed climate activists – it is not clear whether the weapon was a taser or firearm.
"We are not violent! Please... we have no weapons at all, we are environmental protesters!" a woman is heard yelling as police handcuff one of the demonstrators.
In the buildup to the police response, the same woman appears to have chained herself to the trailer, which members of the public are seen trying to move so traffic can start flowing again.
BURNING MAN ORGANIZERS FILE LAWSUIT CHALLENGING A 'GREEN ENERGY' PROJECT IN NEVADA
"The involved Ranger's conduct is under review," a press release from the tribe reports.
The climate activist coalition Seven Circles, which organized the disruptive protest, accused the authorities of "police brutality" in a statement released after the arrest.
"The excessive response is a snapshot of the institutional violence and police brutality that is being shown to anyone who is actively working to bring about systemic change within the United States, including the climate movement," the statement said.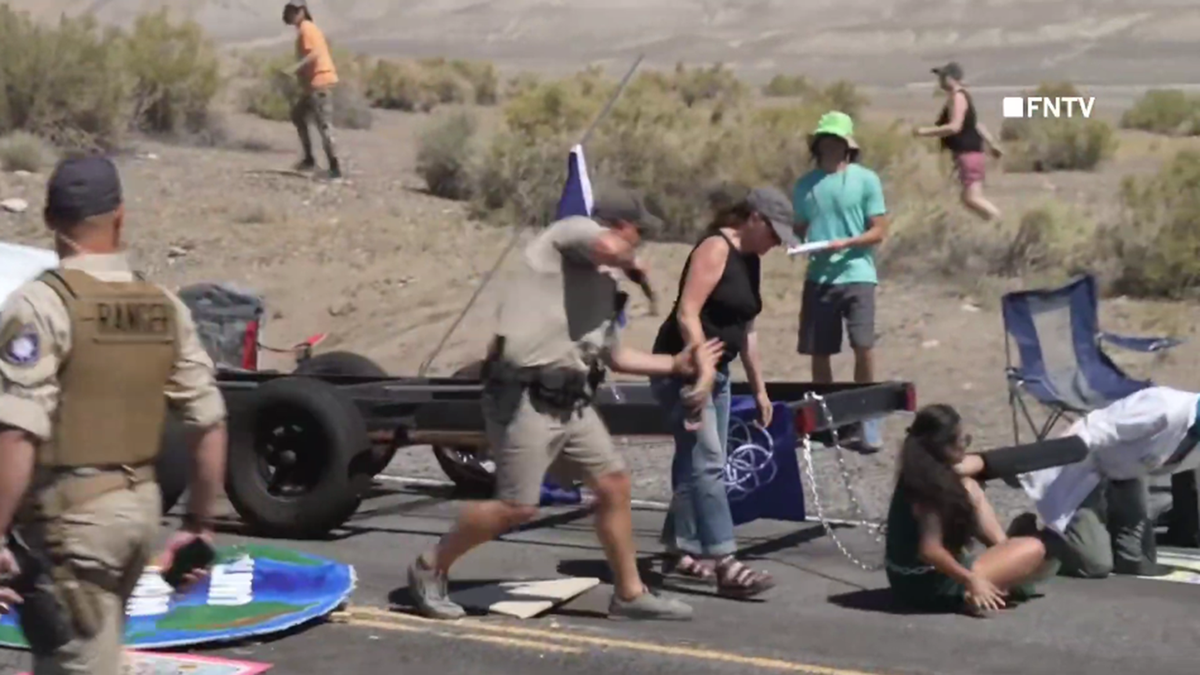 CLICK HERE TO GET THE FOX NEWS APP
"It was just unfortunate that they would block the main highway like that," tribal Chairman James L. Phoenix said in an interview with outlet Indianz.
He added, "It's not like, you know, you're just out in the middle of nowhere and there's no one else to be there. We have a lot of miles and miles of cars. If you learn more about Burning Man, you'll see how busy it is."