Botham Jean's supporters march to Dallas Cowboys game in protest of killing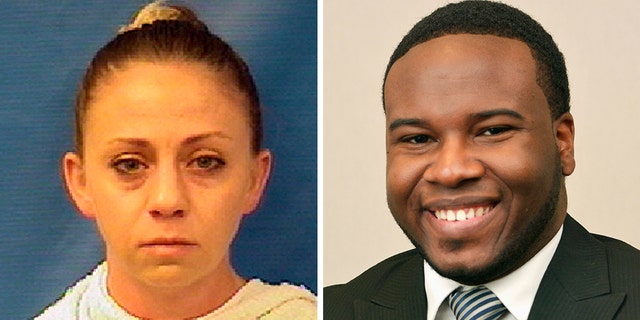 Activists were looking to disrupt the Dallas Cowboys home opener Sunday with a demonstration protesting a white police officer who said she killed a black neighbor who lived above her because she mistook his apartment for her own.
Lee Merritt, the attorney for the family of Botham Jean, led the symbolic funeral procession that included organized buses, at least one hearse, caskets and a motorcade.
As Fox 4 reported, marchers demanded that the officer be fired and charged with murder instead of manslaughter. Additional protesters who were not in Merritt's group were arrested later for blocking the road around the stadium, the news station added.
Lawyers for the Jean family have criticized the handling of the investigation, alleging that Officer Amber Guyger has been given preferential treatment. They also have criticized Guyger's version of events, saying it is meant to portray her actions in the best light.
Guyger, 30, has been booked on an initial charge of manslaughter in the Sept. 6 killing of the 26-year-old, whose funeral was this past Thursday, exactly a week after the deadly encounter.
Guyger told investigators that she parked on the wrong floor of her building after returning home from work late that night, and she mistakenly entered Jean's apartment, which was right above her third-floor unit.
She said it was dark inside and she thought Jean was a burglar, and that she shot him after he didn't obey her "verbal commands."
The officer also said she realized she wasn't in her home only after she had shot him and turned on the lights.
The protest is also in the name of 24-year-old O'Shae Terry, who was shot and killed by an Arlington police officer during a traffic stop on Sept. 1. Body camera video showed the officer, whose name has not been released publicly, firing shots at the SUV as Terry drove away.
Demonstrators said they led the march to AT&T Stadium to ask the Cowboys to "join us in the fight for justice."
In August, Cowboys owner Jerry Jones said that his team's players would be required to stand on the field for the national anthem before games this season.
The team's quarterback Dak Prescott was pilloried as a sellout on social media after saying it's not the right time or place for NFL players to kneel in protest during the anthem. He later said he didn't regret his words. He said he "never" protests during the playing of the anthem, noting that for him, it's a time for reflection.
During the 2016-17 season, former San Francisco 49ers quarterback Colin Kaepernick started kneeling during the anthem as part of a protest against police brutality.
The Associated Press contributed to this report.