Border Patrol raids Arizona desert camp that helps illegal immigrants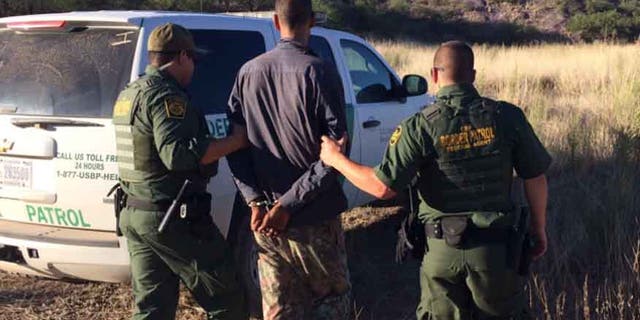 U.S. Border Patrol agents served a search warrant at a non-profit aid camp in the southern Arizona desert Thursday and arrested four Mexican men suspected of being in the country illegally.
The camp, about 11 miles north of the Mexican border, provides medical care for immigrants crossing into the U.S. across the miles-long Sonoran Desert. It has been in operation since 2004, run by the organization No Mas Muertes (No More Deaths).
"The raid on the medical aid camp is unacceptable and a break in our good faith agreements w/BP to respect the critical work of #NoMoreDeaths," the organization said in a tweet.
The NGO said in a statement that 30 armed agents entered the camp with 15 trucks and a helicopter searching for the migrants.
Border Patrol said agents reached out to camp representatives before the raid but the talks were unsuccessful.
In a statement posted on Twitter, the agency said it felt "compelled to seek a search warrant" to question the men and said a similar raid last month resulted in the arrest of eight undocumented men, two of whom had a criminal record.
Camp officials said that in the past few weeks, the heavy presence of law enforcement has deterred people from accessing critical humanitarian assistance.