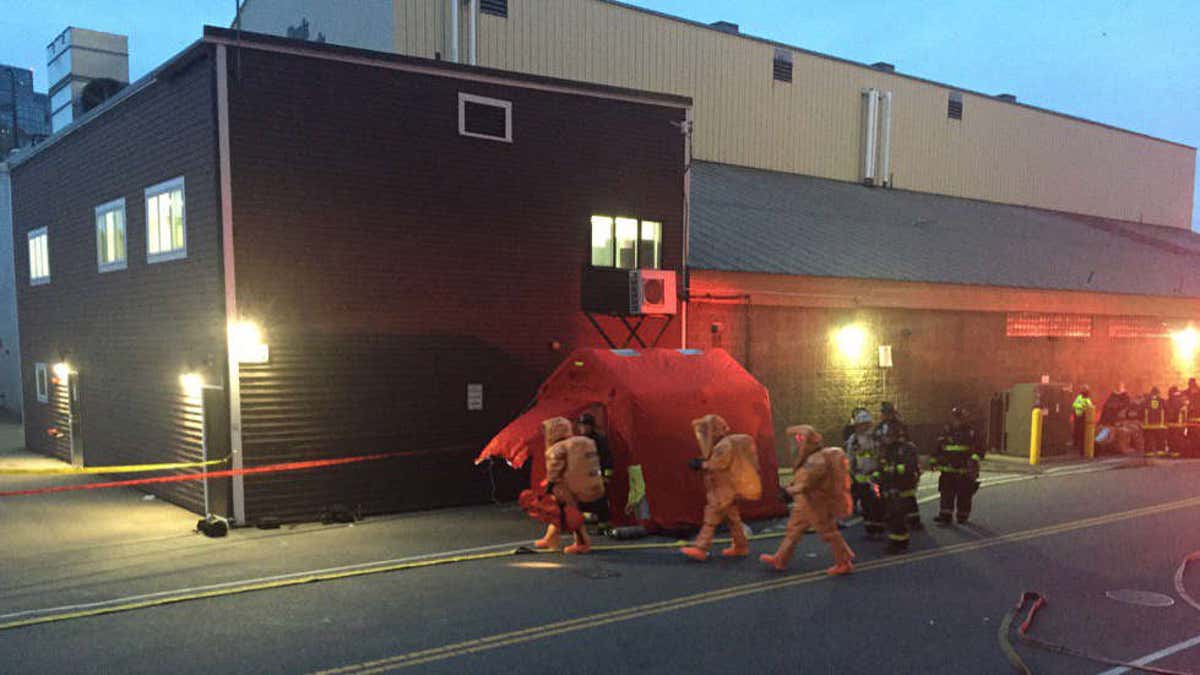 A warehouse worker in Boston's Seaport District died Wednesday night after being overcome by fumes from an ammonia leak, police said.
Boston Police Commissioner William Evans said everyone else who was inside the building is safe and accounted for, according to WFXT-TV. The Boston Fire Department said the leak was reported around 6 p.m. at a Stavis Seafoods warehouse. The leak was contained at around 9:30 p.m.
Emergency personnel tried to rescue the deceased man from the warehouse when they arrived but couldn't because of the ammonia fumes, WFXT-TV reported. The body was recovered an hour later.
The victim's name was being withheld pending notification of next of kin, authorities said.
The leak was reported near the end of a work shift when employees began noticing a strong odor and saw a leak coming from the plant.
"It's a very large ammonia leak inside of a cold storage facility used for seafood processing," Boston Fire Department spokesman Steve MacDonald told the Boston Herald.
Boston Fire Chief of Operations John Walsh said the public wasn't in danger. But as a precaution, nearby streets were closed off and business owners and residents were advised to shelter in place or stay away from the area.
"We were devastated to learn that one of our warehouse employees has died as a result of the ammonia leak at a Stavis Seafoods warehouse," CEO Richard Stavis said in a statement. "We are not releasing any further information until the employee's family has been notified. "We are thankful that four employees who were in the building at the same time were able to quickly and safely evacuate."
Fire officials said the building is a large cold storage facility with 5,400 gallons of ammonia inside. It's unclear how much may have leaked in the air.
The Associated Press contributed to this report.