Body of missing Virginia teen found behind North Carolina church
Federal investigators announced Saturday that a body found behind a North Carolina church has been identified as a Virginia teenager who disappeared earlier this month.
Ashanti Billie, 19, was reported missing Sept. 18 after she failed to show up for work at a sandwich shop on the Navy's Joint Expeditionary Base -- Little Creek in Norfolk, Va.
Video released by the FBI earlier this week showed Billie driving her car onto the base. Her car was later seen leaving the base, but it was not clear who was behind the wheel.
Investigators say Billie's cell phone was discovered in a trash bin near the base. Her abandoned car was located on a nearby beach.
Billie's body was found Friday morning behind the East Stonewall AME Zion Church in Charlotte. Authorities say a man cutting grass at the church smelled a strange odor and discovered the remains when he went to investigate.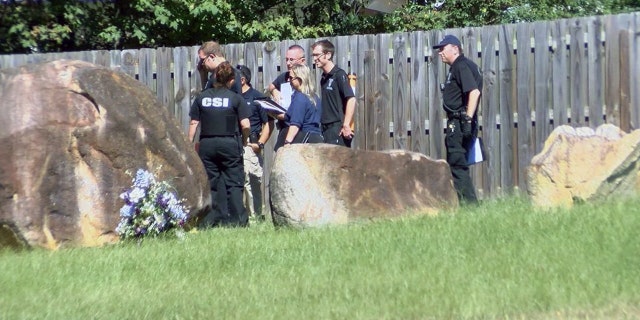 "To the person or persons that decided that they wanted to take our baby away from us, away from everyone who loved her, you are a coward," Ashanti's mother, Brandy Billie, told reporters. "You don't deserve to breathe the air that she breathed."
Authorities have not released a cause of death or if they know how the teen ended up in North Carolina. The matter is being investigated by the FBI offices in Norfolk and Charlotte, Norfolk Police, Virginia Beach Police, Charlotte-Mecklenburg Police, and the Naval Criminal Investigative Service.