Bodies found in Indiana are missing teen girls, police say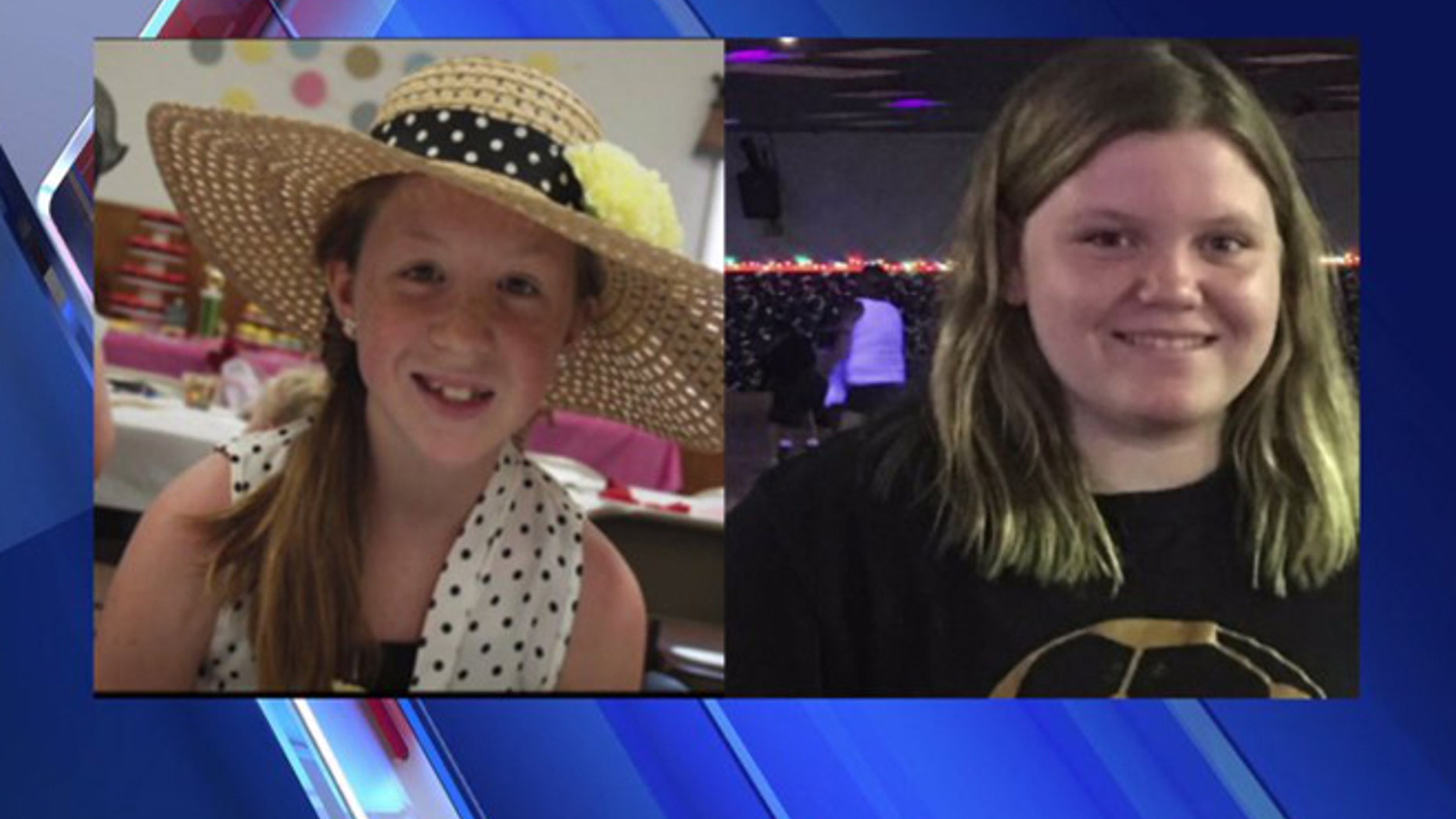 Indiana authorities confirmed Wednesday that the two bodies found near a creek are teenagers who disappeared earlier in the week, and their deaths are being investigated as homicides.
The bodies of Liberty German, 14, and Abigail Williams, 13, were found Tuesday along the edge of Deer Creek in Delphi, about three-quarters of a mile from an abandoned railroad bridge where they were dropped off to go hiking. The teens were reported missing Monday after they failed to meet family members to be picked up.
WOMAN CHAINED IN METAL BOX SAYS CAPTOR BRAGGED ABOUT DOZENS OF VICTIMS
Police said there are no suspects yet and that they will not release the girls' cause of deaths, citing the ongoing investigation.
Sgt. Kim Riley said parents should keep a close eye on their children. "I think people need to be cautious and careful," Riley said. "Parents should make sure they know where their children are and what their children are doing, and if nothing else, know what's going on in their lives. That's the most important thing I can say at this point in time."
Late Wednesday, police released a photo of a man taken on the Delphi Historic Trails on Feb. 13, around the time Williams and German were walking, FOX 59 reported.
Investigators want to talk with him about what he may have seen, and would also like to speak with anyone who was parked at High Bridge Trail Head on Feb. 13, between 1 p.m. and 5 p.m.
Carroll County Sheriff Tobe Leazenby said the deaths are very upsetting for residents of Delphi, a community of about 3,000 residents. He and Riley urged the public to provide any tips they might have to help authorities in the investigation.
"It is disturbing. We're going to get to the bottom of this. We're confident of that. ... And bring justice," Leazenby said during a news conference.
Delphi is known for its historic courthouse square and a restored section of the historic Wabash & Erie Canal that offers trips on a replica 19th century canal boat.
News of the girls' deaths shook the community, where the teens were both eighth-graders at Delphi Community Middle School.
Greg Briles, the superintendent of Delphi Community School Corporation, called their deaths a "senseless tragedy" in a Wednesday afternoon tweet. "Our worst fears were confirmed today in the senseless loss of our 2 DCMS students," he wrote on Twitter.
Delphi resident Richard Gardiner said Wednesday after the police announcement that the girls' killings had left him and other residents stunned.
"I've lived around this town for 50-plus years and things like this are happening every day in bigger cities, like Chicago and Indianapolis and what not," he told WLFI-TV. "And in a small community when it happens, everybody goes berserk."
A local publication, the Carroll County Comet, reported in January that German and Williams were both honor roll students in the fall semester.
German's Facebook page includes several photos of her clowning around with friends, including one from November showing her and another girl flashing the peace sign, prompting one Facebook friend to comment, "You goofy girls."
The Associated Press contributed to this report.