Biologist Using Noah's Ark Idea to Save Sea Life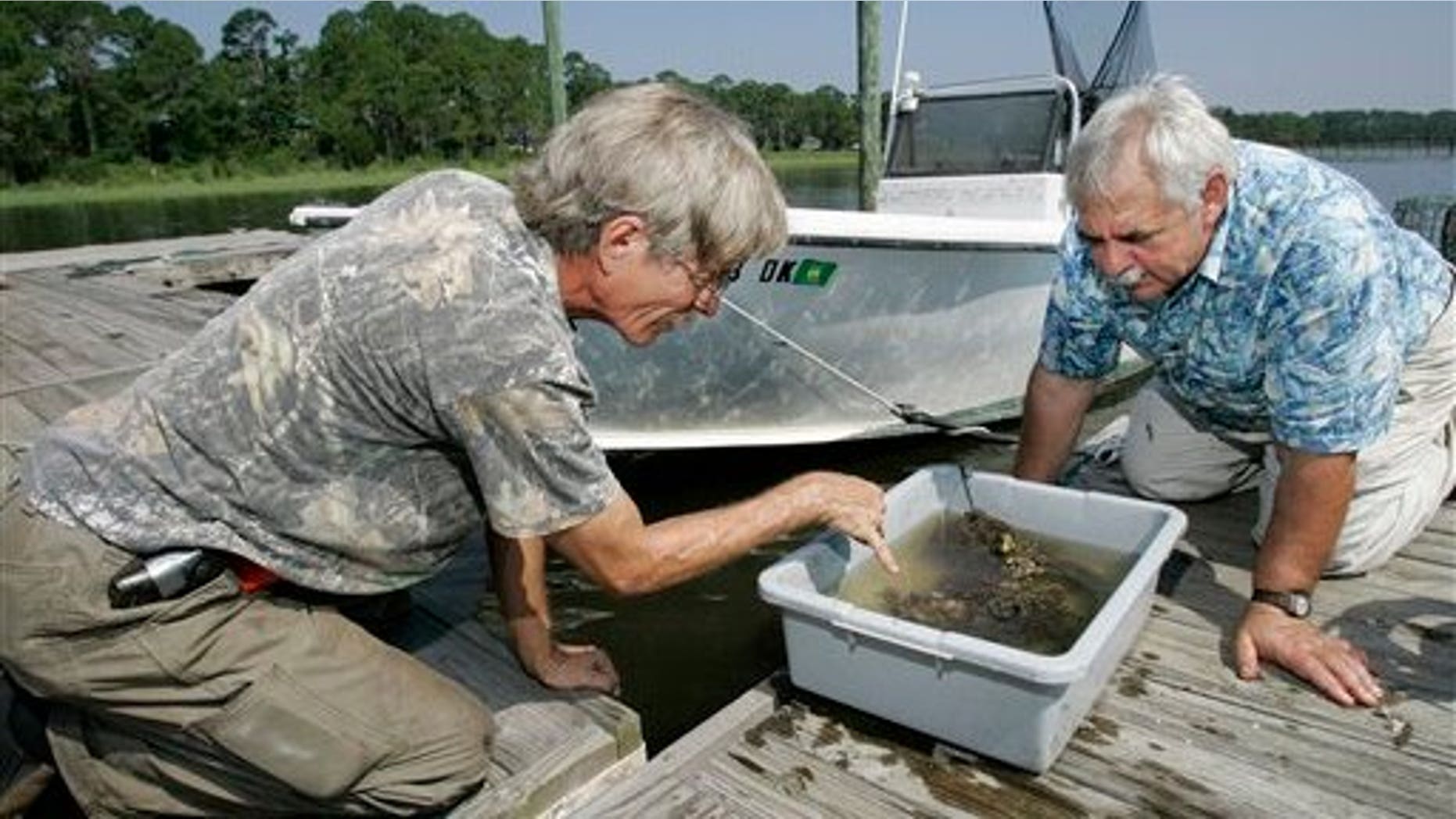 PANACEA, Fla. (AP) -- On the chance that the Gulf of Mexico oil spill threatens some sea creatures with extinction, naturalist Jack Rudloe hopes his laboratory can save them.
Rudloe has launched Operation Noah's Ark, using his four-acre facility an hour south of Tallahassee to preserve more than 350 different specimens -- everything from sharks to starfish, shrimp and batfish -- in an environment that includes a grassland and duplicates high and low tides. And he's not doing it two by two. The fiddler crabs, for instance, number around 50,000.
"We have this endless supply of critters and water out there," said Rudloe, 67, whose enchantment with the Gulf and its inhabitants date back some 40 years. "We have to get as many animals in there as we can and then if the conditions permit, be able to put some of them back and get some things started."
Though the broken oil wellhead has been capped since mid-July and little heavy crude is visible on the Gulf, Rudloe said he's still committed to the project.
"I don't believe that the oil is gone," Rudloe said. "It's still out there in cold water, little tiny droplets that could come spilling up here in the wrong conditions of one or two hurricanes."
Rudloe's Dickerson Bay laboratory is about 20 miles from the easternmost point where oil has been reported on Florida's Panhandle. Still, he worries about oil fouling his 50 tanks, which use saltwater pulled through an 800-foot pipeline from the Gulf. He is installing filtration systems just in case.