Bear killed after attack in Colorado leaves girl with more than 70 stitches
A 5-year-old Colorado girl is expected to survive after she was attacked over the weekend by a bear, which was later killed by officers as it approached a trap, officials said Monday.
Colorado Parks and Wildlife said in a news release the girl went outside around 2:30 a.m. after hearing noises she mistook for her dog in the yard in East Orchard Mesa, above the Colorado River corridor in Grand Junction.
The girl's mom then heard screaming and went outside to find a large black bear dragging her daughter. She told CPW officers the bear dropped the girl after she began screaming at the animal.
"She came out, she yelled at the animal," CPW spokesman Mike Porras told FOX31 Denver. "She screamed at it— and by doing so she probably saved her little girl's life."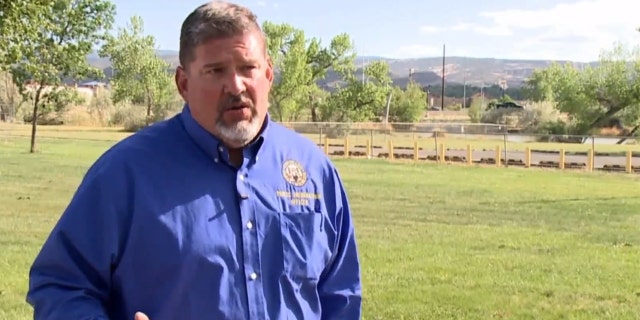 The girl was then rushed to St. Mary's Medical Center in Grand Junction, where she underwent a surgery lasting an hour and 45 minutes and required more than 70 stitches.
"Fortunately she had no life-threatening injuries," pediatric surgeon Dr. Charles Breaux of St. Mary's Medical Center told FOX31. "No injuries to her brain or chest organs or abdominal organs and no fractures."
COLORADO GIRL INJURED IN BEAR ATTACK OUTSIDE HOME, OFFICIALS SAY
Breaux told FOX31 the bear bit the girl multiple times on her backside, and doctors will monitor the girl to ensure she doesn't have rabies.
Wildlife officers placed three traps in the area and observed the bear walking up to a residence a half-mile away from the attack, CPW said in a news release. Officers killed the bear before it entered the trap.
Based on the description of the bear and its behavior, wildlife officers are confident the dead animal is the same one involved in the attack on the girl, according to CPW.
"The necropsy, along with DNA results will provide the confirmation, but we are confident we have the right bear," Area Wildlife Manager Kirk Oldham. "However, we will leave all three traps in place for the time being out of an abundance of caution."
Officers from the CPW will still continue to search the area for any additional bears.
While bear attacks on humans are rare, Porras told FOX31 there is growing concern as more people move to Colorado and push further into bear country.
Fox News' Katherine Lam contributed to this report.