Banana Sam, money famous for being kidnapped, dies at 19 at San Francisco Zoo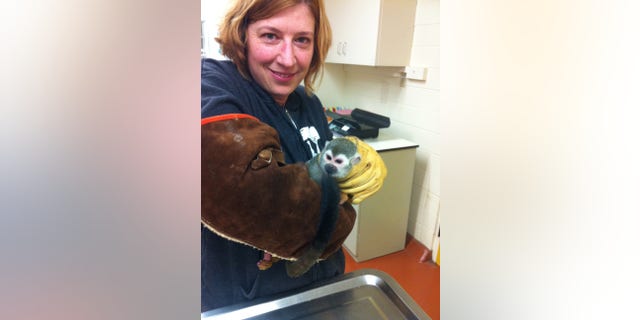 NEWYou can now listen to Fox News articles!
SAN FRANCISCO – Banana Sam, a monkey who gained fame when he was stolen from the San Francisco Zoo two years ago, has died at the age of 19.
Zoo officials say the 2-pound squirrel monkey passed away Thursday of heart disease. A squirrel monkey's life span is 20 years.
On the night of Dec. 29, 2010, someone apparently cut into the animal's cage and kidnapped Banana Sam, generating worldwide news attention. A $5,000 reward was offered for the monkey's return.
Two days later, Banana Sam was found in the Stern Grove neighborhood of San Francisco, about a mile away from the zoo.
The San Francisco Chronicle reports (http://bit.ly/1aWjV4F ) that the monkey has since lived in a faux-tropical landscape where he faded from the media spotlight.
Banana Sam's kidnapper was never discovered.