'Baby Doe' case needs public's help for ID, Texas authorities say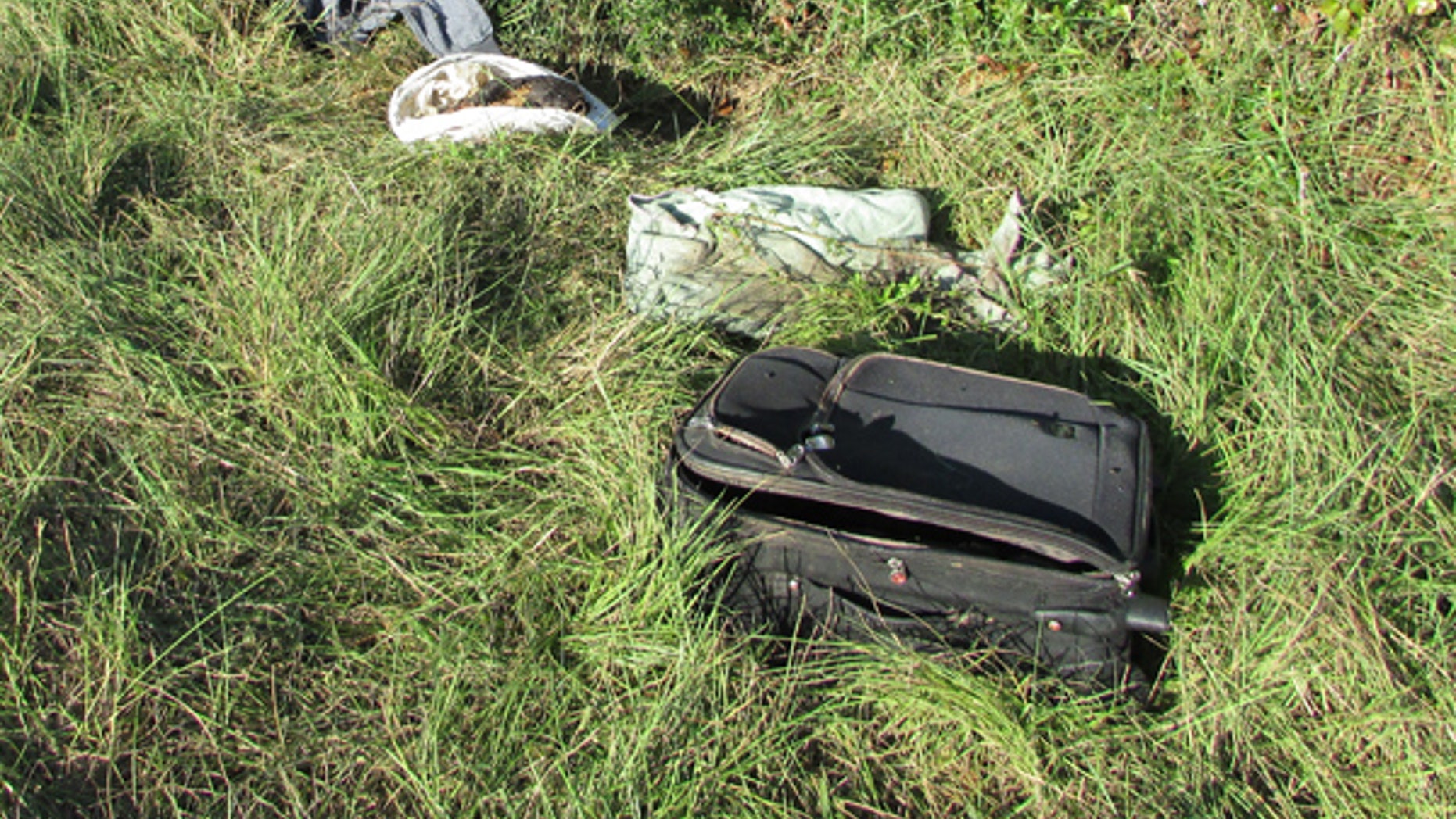 On a September afternoon, a man mowing his pasture came upon a suitcase, placed some 25 yards off a Texas interstate, containing the skeletal remains of a young child and a pink dress, adorned with flowers and butterflies, and a note that said "Follow your dreams."
Six months later, the identity of "Baby Doe" remains a mystery. Where she came from and how she died are questions investigators have been unable to answer -- leading them to plead Wednesday for the public's help.
"This child belonged to somebody," Madison County Sheriff Travis Neeley told Fox News.
"It's heartless," Neeley said. "This child had a family -- a mother and a father. We want to know what happened."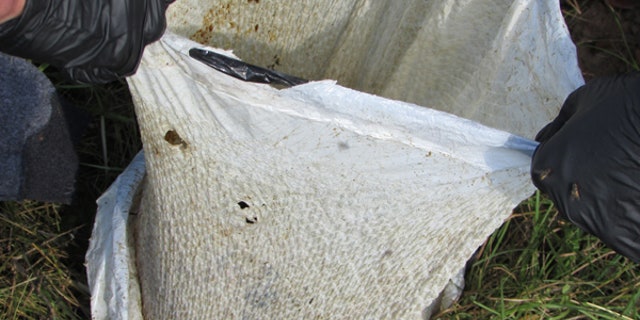 The remains -- in an advanced stage of decomposition -- were found inside a dark-colored suitcase on Sept. 17, approximately 75 feet off the southbound lane of Interstate 45 near the town of Madisonville, which is roughly halfway between Dallas and Houston.
The child's skull and bones were wrapped inside two white plastic garbage bags.
Inside the suitcase were other items: a pair of small white socks, a size 4T pink dress with the brand label "Mon Petit" and a disposable diaper.
There was also a feeding tube, which detectives said might prove critical in identifying the child. The 1.2 centimeter tube was labeled with the code: Mic-Key 14FR.
Detectives said clothes and a blanket found near the suitcase are likely unrelated to the case.
Neeley said he believes the child was a girl, but DNA testing that would reveal the gender and race is still under way at a forensics lab in Dallas. A dental examination places the age between 2 and 5 years old.  
There were no obvious signs of trauma to the child's bones, Neeley said, and the remains do not match any known missing children in the town and surrounding counties.
"I don't think the child was from the area," Neeley said.
"We've had several leads, some of them out of Houston," he said. "They've all been dead ends."
The Dallas medical examiner believes the child died at least six months before the suitcase was found. An official cause of death is still undetermined.
Neeley said once a full DNA profile is completed, authorities will contact the National Center for Missing & Exploited Children for additional resources.
In the meantime, Neeley said the public is critical in giving the child a face and name.
"Somebody, somewhere knows what happened," he said. "We desperately need the public's help."
Anyone with information about the case is urged to call the Madison County Sheriff's Office at 936-348-2755.