At NY memorial, family, friends say Malcolm X grandson Malcolm Shabazz 'redeemed himself'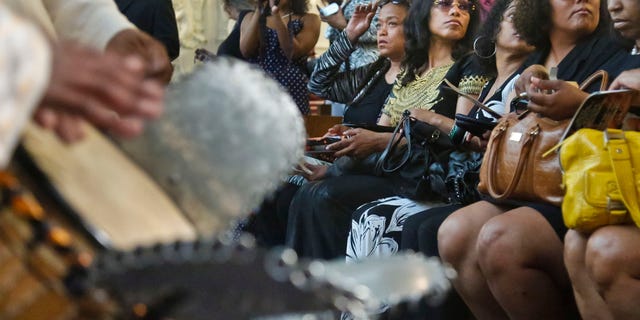 NEWYou can now listen to Fox News articles!
NEW YORK – Malcolm X's grandson has been remembered at a New York memorial service as a young man who "redeemed himself" after a troubled past.
The memorial for Malcolm Shabazz was held Thursday at First Corinthian Baptist Church in Harlem, with several hundred people attending.
Authorities say the 28-year-old grandson of the 1960s political activist was beaten to death earlier this month in Mexico City in a dispute over a $1,200 bar bill. Two waiters have been arrested in Shabazz's death.
As a youth, he was found guilty of setting a fire at his grandmother's apartment, in which she died. Betty Shabazz was the widow of Malcolm X.
Shabazz served stints in juvenile hall and prison before traveling the world in recent years, speaking out against youth violence.