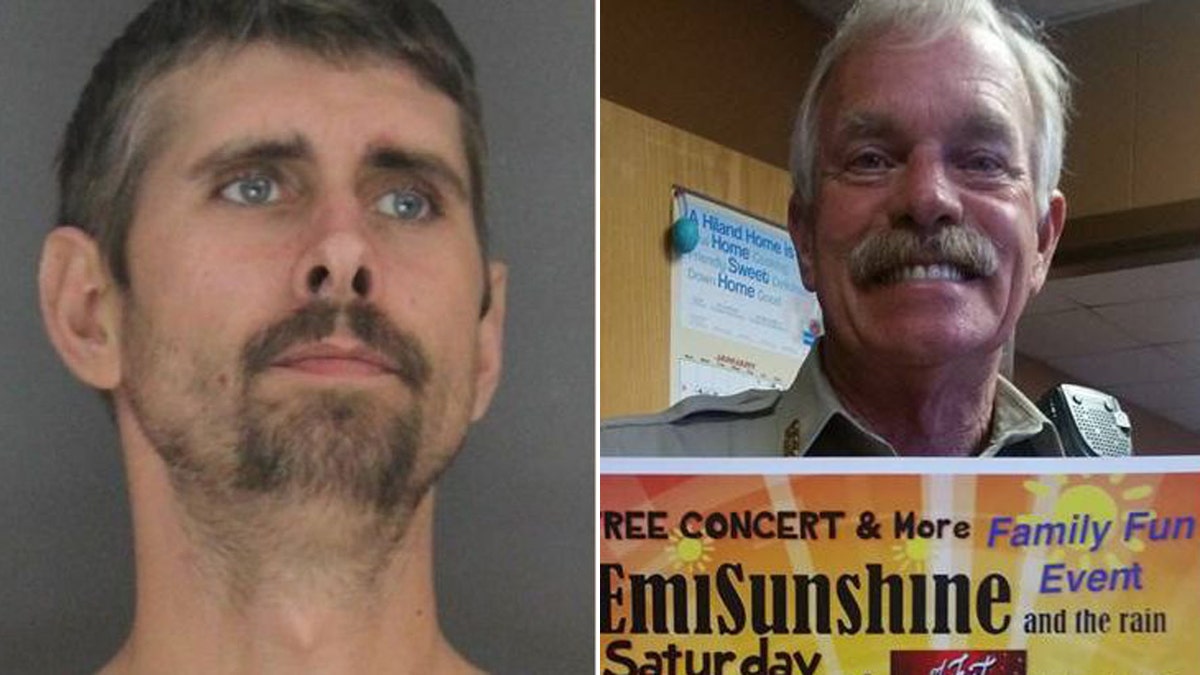 A Northwest Arkansas sheriff's deputy was fatally shot Wednesday morning and a local police chief was injured while responding to a disturbance call.
Sebastian County Deputy Bill Cooper, who had been shot in the neck, was pronounced dead Wednesday afternoon at Sparks Hospital in Fort Smith. A visibily emotional Sheriff Bill Hollenbeck described Cooper, a 15-year veteran and former U.S. Marine, as "dynamic."
"He loved his job," Hollenbeck told a news conference. "He could've retired years ago. He loved this community so much he stayed on."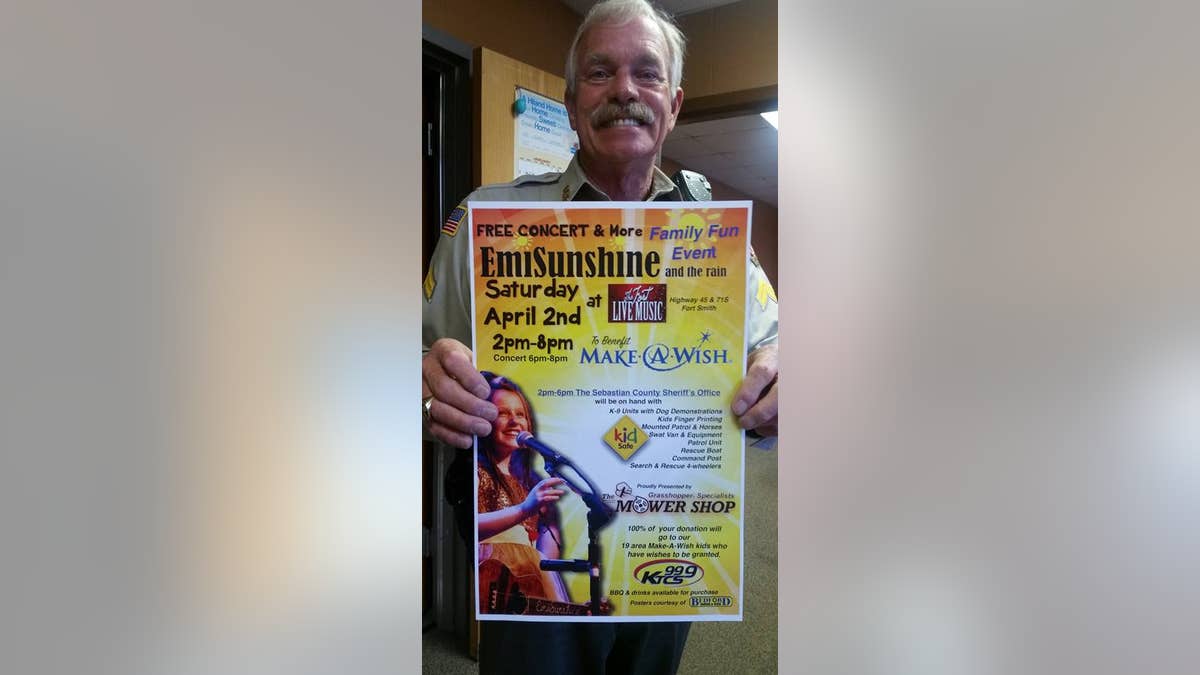 Hackett Chief of Police Darrell Spells earlier was treated and released from the hospital after being grazed in the forehead by a bullet.
Billy Monroe Jones, 34, was identified as the accused gunman and taken into custody shortly before noon, nearly five hours after the shooting at Jones' home east of Hackett, near the Oklahoma border
"We have limited information as to why this has happened," Hollenbeck said, adding that investigators are "looking into" the possibility that this was a planned attack.
My thoughts and prayers are with the two police officers shot in Sebastian County, Arkansas. #LESM

— Donald J. Trump (@realDonaldTrump) August 10, 2016
Hollenbeck said Jones had gone to his father's house earlier Wednesday to take some tools. At some point, Jones pointed a gun at his father, who called 911. The sheriff added that Jones was due to appear in court today for a hearing on whether a previous suspended sentence should be revoked.
"Jones wanted to cause what was told to us as a 'ruckus,'" Hollenbeck said. Cooper and Spells were among officers who found Jones with a rifle and body armor when they went to his home.

KHBS, citing court records, reported that Jones was arrested in February on charges of gun possession after having been previously convicted of a felony, and of possession of Oxycodone. NEWS5 listed multiple prior offenses for Jones, including a 2007 conviction for manufacture and possession of a controlled substance and a 2011 conviction for theft of property.
After the shooting, the suspect barricaded himself inside his house. Dozens of police vehicles clogged Arkansas 253, a two-lane road that runs through a mix of woods and fields east of Hackett. The town has around 800 residents.

James Markward, 72, who lives nearby, said he heard the commotion early Wednesday.

"It woke me up this morning, the gunshots. Of course I didn't know what was going on," Markward told The Associated Press in a telephone interview. "My neighbor called me and asked if I was shooting, and I said `No, not me."'

Markward said the shooting suspect once helped him split wood, but said he hadn't seen the man in a few years.

"As far as I know, he was all right," he said.

During the encounter, Jones shot at and damaged a police robot providing surveillance to the responding officers, Hollenbeck said. In the commotion, a police dog was shot and ran into the woods and remained missing later Wednesday.

Gov. Asa Hutchinson mourned the loss, which comes after the deliberate shootings this summer of police officers in Dallas and Baton Rouge, La.
"Today's shooting incident ... tragically illustrates the dangers our law enforcement officers face each and every day to keep us safe," Hutchinson said in a statement.

Hollenbeck said Cooper was around age 65 and "about ready to retire."

"He was a perfect example of how we all want our law enforcement officers to be when it comes to relationships with our community," Hollenbeck said.

The Associated Press contributed to this report.