Arizona Sheriff Greeted by Protesters in Las Vegas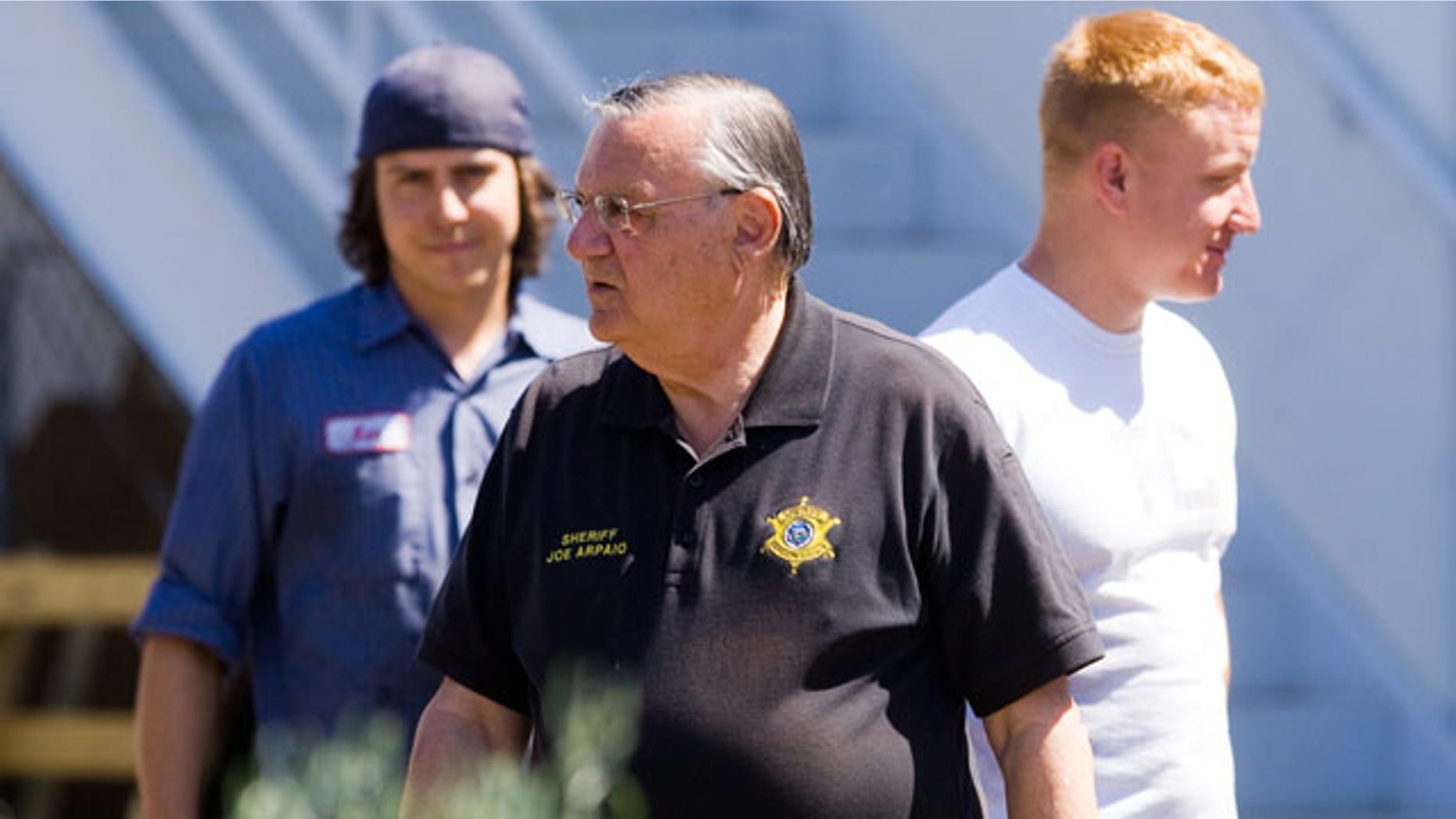 LAS VEGAS -- About 200 protesters squared off with Maricopa County Sheriff Joe Arpaio over Arizona's tough new immigration law before he spoke to a conservative group in Las Vegas.
For about 20 minutes Friday, the sheriff stood just feet from protesters outside Stoney's Rockin' Country bar and dance hall as demonstrators yelled "Arpaio go home!" and "Racist!"
"He needs to go to Germany and to concentration camps, where his beliefs are valued," protester Sara Elsing, 50, told the Las Vegas Sun.
Arpaio's visit was scheduled before passage of Arizona's sweeping new law, which requires police to question people about their immigration status if officers suspect they are here illegally.
"I have a right to be in Las Vegas," Arpaio said.
Las Vegas police Lt. Dan McGrath said about 25 officers were at the event as a precaution. Several officers stood between the sheriff and protesters.
A handful of counter-demonstrators also stood outside Stoney's, the loudest of whom was Joseph Tatner, a Republican congressional candidate.
"To all illegals I say the same: Do it legally," he shouted.
The Arizona law mirrors many of the policies Arpaio has put into place in the Phoenix area, where he set up a hot line for the public to report immigration violations, conducts crime and immigration sweeps in heavily Latino neighborhoods, and frequently raids workplaces for people in the U.S. illegally.
Arpaio said his deputies arrested 25 illegal immigrants working in a Phoenix business Thursday. He said some of them had phony IDs.
"I should be a hero," the sheriff said. "They should be thanking me."
But Fernando Romero, president of Hispanics in Politics, accused Arpaio of "splitting immigrant families."
"We wanted to send him a message, that the hatred he spews is not wanted here," he told the Las Vegas Review-Journal.
During an hourlong interview with reporters earlier Friday, Arpaio said he doesn't understand the fuss over the Arizona law. He disagrees the law will lead to widespread racial profiling by police.
"We've been doing almost the same as that new law. ... I'm not a racist like people say I am," Arpaio said.