Arizona man who decapitated wife, dogs sentenced to 29 years in jail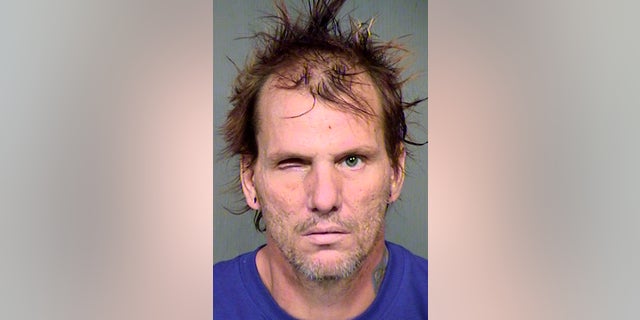 NEWYou can now listen to Fox News articles!
Kenneth Wakefield, the Arizona man who decapitated his wife and two dogs in 2015, was sentenced to 29 years in prison Friday.
The sentencing came after Wakefield pleaded guilty to second-degree murder and two counts of animal cruelty, according to Maricopa County Superior Court records.
Wakefield gruesomely killed his wife, 49-year-old Trina Heisch, and their pets in July 2015, decapitating them all, and put the bodies in a closet in their Phoenix home, police said at the time. He also cut off part of his left arm and gouged out one of his eyes.
Police said Wakefield was high on methamphetamine and synthetic marijuana during the attack, KSAZ-TV reported. He also reportedly told officials that he was hearing voices at the time.
"I just wanted to say I'm sorry," Wakefield said during the sentencing, the Arizona Republic reported. "I can't change it. I suffer also. She was my best friend."
MOM CHARGED WITH DECAPITATING 7-YEAR-OLD SON IN NEW YORK
Wakefield had recently been released from a mental hospital before the attack, according to the Arizona Republic. He and Heisch had met in a mental hospital where both were serving time for stabbing relatives, the newspaper reported.
Wakefield received 25 years for the second-degree murder charge and two years for each of the dogs he killed, according to the Arizona Republic.