Arizona couple finds 1963 wedding album in their Florida home's ceiling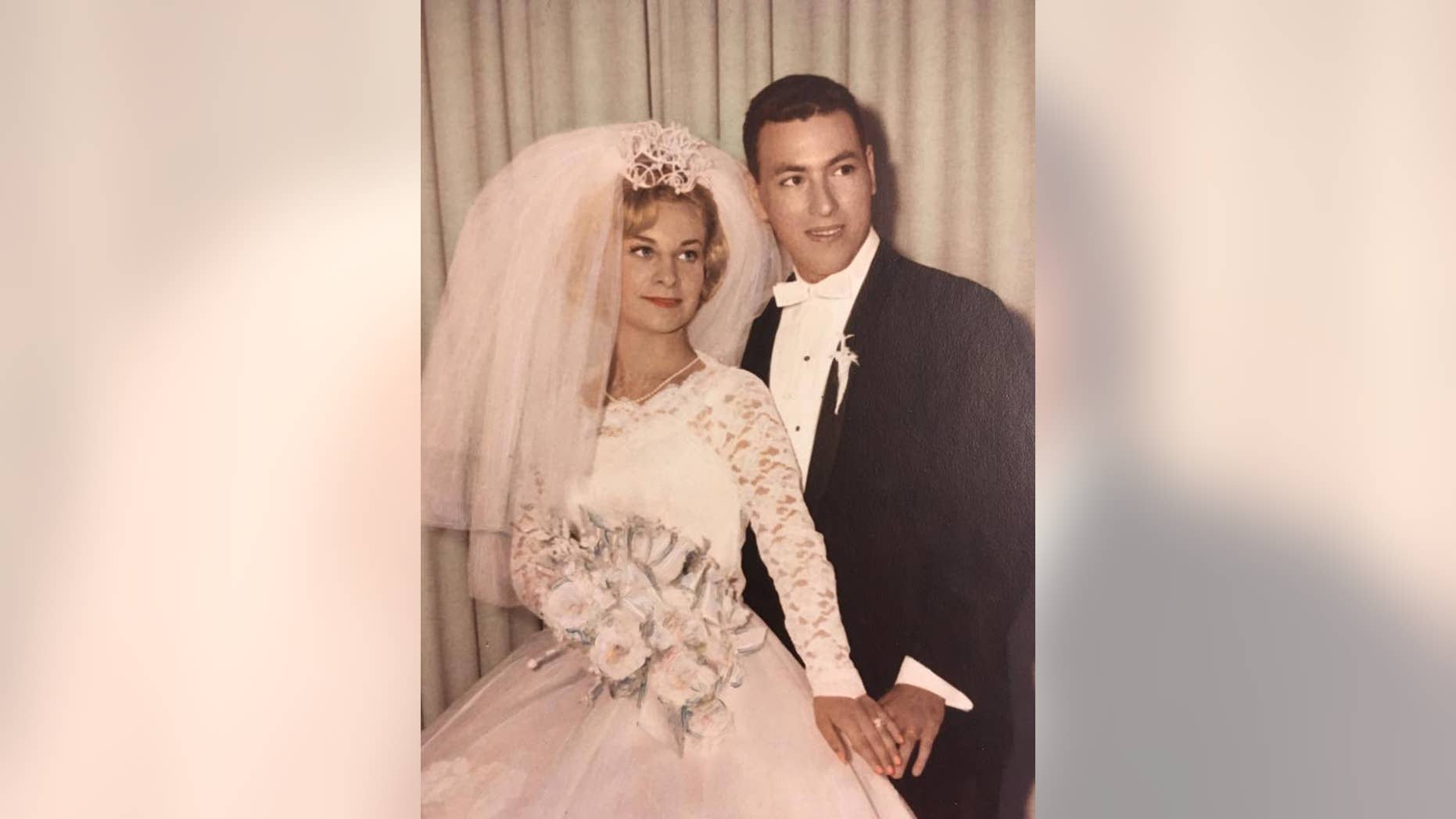 An Arizona couple was renovating a Florida home when they found a more than 50-year-old wedding album belonging to a New York pair and are searching for the rightful owners in hopes of returning it.
Megan Kapsidis, of Sierra Vista, Ariz., discovered the album while she and her husband, Bobby, were removing a part of the kitchen's ceiling, according to PIX 11. The couple owns the home, located in Holiday, Florida, but Bobby's mother resides there.
ORLANDO SHOOTING: 5 PEOPLE DEAD AFTER 'DISGRUNTED' EX-EMPLOYEE OPENS FIRE, POLICE SAY
Kapsidis believes that a portion of the home's kitchen was at one point attached to a crawl space that held belongings.
The off-white album, titled: "Our Children's Wedding," was dedicated to Joseph and Marguerite Garguilo's Sept. 14, 1963, wedding.
ELDERLY MAN ATTACKED BY MAN WITH CANE IN NEW YORK
The wedding apparently took place at St. Thomas the Apostle Church in Woodhaven, NY, according to an invitation found in the book.
Kapsidis posted pictures of the book's photos on her Facebook page in the hope of locating the couple so she can return the album to them.