Arctic New Year's Eve: Freeze warnings, dead sharks and bitter temperatures
The Arctic temperatures blanketing most of the United States have turned Niagara Falls into a massive ice sculpture, prompted warnings Sunday about hypothermia and frostbite and led to the death of two sharks off the coast of Massachusetts.
According to the Atlantic White Shark Conservancy, it's so frigid along the shoreline of Cape Code that two thresher sharks found dead Wednesday were "likely stranded due to cold shock."
A huge swath of the U.S. is facing a bone-chilling New Year's Eve as forecasters warn revelers from Memphis to Maine can expect freezing conditions on Sunday.
The Humane Society in Toledo was looking into the death of a dog found "frozen solid" on a porch, a cruelty investigator told The Blade.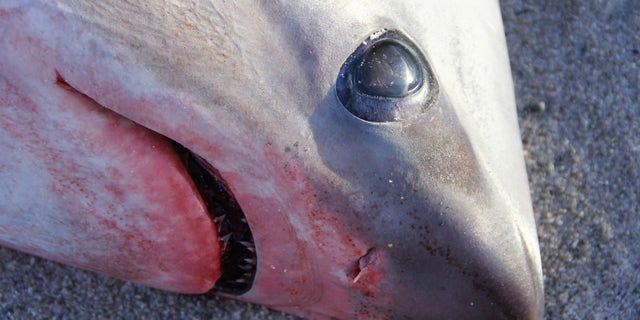 NEWYou can now listen to Fox News articles!
Multiple car crashes forced the shutdown of I-76 near Philadelphia on Saturday. Another pileup involving 20 vehicles in Montgomery County, Pa. closed the highway for about three hours, according to Weather.com.
In these wintry conditions, "the extremities, such as fingers, toes and ears, are at greatest risk [of frostbite]," says AccuWeather Senior Meteorologist Alex Sosnowski.

Consuming alcoholic beverages increases the risk of hypothermia, if not alert and properly dressed, according to the Mayo Clinic.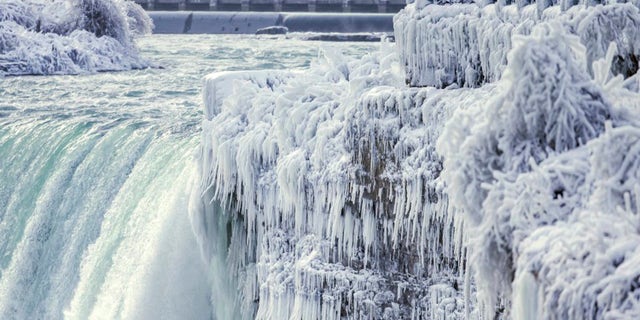 Forecasters advise that if you must be outdoors, you should wear multiple layers of clothing as well as mittens, scarves, hats and warm shoes.
The National Weather Service expects temperatures in the middle teens in Times Square at midnight Sunday, with wind chill values that could make it feel like minus 5.
The annaul event, expected to attract 2 million revelers, could rival some of the coldest New Year's celebrations on record: In 1962 it was just 11 degrees outside, and in 1939 and 2008 it was 18 degrees. At least it won't be as cold as the frostiest ball drop on record: 1 degree in 1907.
The Associated Press contributed to this report.