Flooding is a concern across southwest Mexico through midweek as Norbert moves just offshore.
Showers and thunderstorms will return to the Southwest late this week and could reach part of California.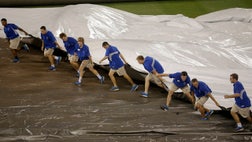 More strong storms rumbled through the Midwest, with a tornado reported in Kansas and other places seeing heavy rains, large hail and strong winds.