It will not just be emotions running high around Vancouver, Canada, Sunday afternoon for the final match of the 2015 Women's World Cup, but also temperatures.
After thunderstorms lift through London Friday night, another warm day is in store for Saturday before temperatures cool down on Sunday.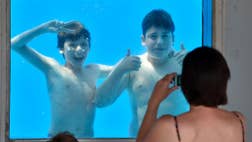 While Europeans seek relief from unusually high temperatures spreading across the continent, the U.N.