The combination of excessive heat and dry thunderstorms in many areas will add to the wildfire threat in the western part of United States and Canada through much of July.
Spain and Portugal are locked into a prolonged and dangerous heat wave which will continue into early July.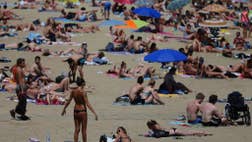 Portuguese health authorities have issued a weather alert, advising the public to take extra care as temperatures are forecast to exceed 40 degrees Celsius (104 Fahrenheit) in...