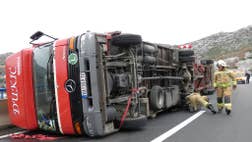 A blizzard which dumped 2.5 meters (8 feet) of snow on mountains around Sarajevo has isolated dozens of Bosnian mountain villages and left them without electricity.
Afghanistan, Pakistan and India will once again become the target of another storm, complete with snow, potentially flooding rain and thunderstorms.
A spring fever alert is being issued for the United Kingdom and western Europe this weekend with April-like warmth set to surge in.