Despite a brutally cold and snowy winter across much the Northeast and mid-Atlantic, experts say tick populations across both regions are thriving this spring.
The strongest earthquake in more than seven years rattled parts of southeast England early Friday morning.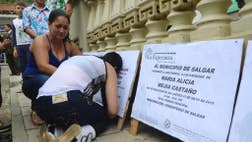 Ever since a mudslide ravaged this coffee-growing town nestled deep in the Andes, gravedigger John Edison Londono has been busy around the clock.