The man who went on a deadly shooting rampage in Philadelphia after he shot an officer in an ambush had 16 prior arrests and left at the scene a "rambling" note expressing hatred for cops, according to reports Saturday.
Philadelphia police said Nicholas Glenn, 25, was armed with a 9mm Ruger semi-automatic handgun when he killed one person and wounded five others, including two police officers, overnight Friday. He was shot and killed by cops in an alley shootout.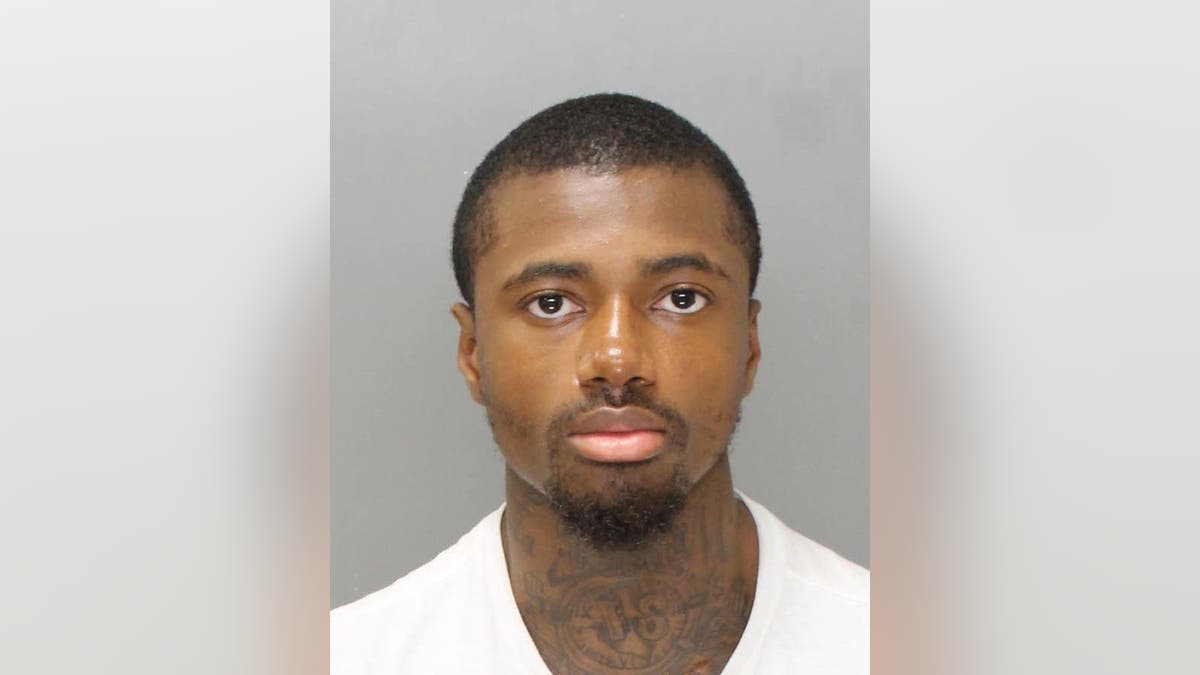 "Obviously, he was hell-bent on hurting a lot of people," Philadelphia Police Commissioner Richard Ross said Saturday afternoon.
Fox 29 Philadelphia said Glenn had been arrested 16 times in the past. Ross would only say that Glenn was well-known to police.
Ross said Glenn's note was found at the scene in an envelope addressed "Doomed People."
The commissioner said the note was barely lucid and ranted about a probation officer by name and the police department.
"This rambling suggests that he clearly was trying to target a police officer, as he did ... so it just kind of makes it very clear to us what he was out there to do," he said earlier Saturday.
Ross said police believe no one else was involved in the shooting which he described as "completely bizarre." He said there was no indication Glenn had become radicalized.
The shooting happened at around 11:20 p.m. in West Philadelphia, a few blocks from the University of Pennsylvania campus.
Fox 29 reported that Glenn fired 18 times into a car assigned to Sgt. Sylvia Young, a 19-year veteran of the force.
Police said Glenn walked up to the officer and opened fire without saying a word. Young was hit eight times and some of the shots were deflected by her bulletproof vest. Two rounds hit her weapon, disabling it.

Ross said Glenn was trying to assassinate Young and that it was "absolutely miraculous" that she survived.
The commissioner said Glenn then fired five shots into a bar. He hit a security guard in the leg and then grabbed a woman and used her as a human shield before shooting her in the leg.
As police gave chase, Ross said Glenn then fired 14 times into a car, striking a man and woman in the chest. The woman, 25, was hit seven times and was pronounced dead just before 2 a.m. Saturday.
Two police officers and 56-year-old Eddie Miller, a retired cop who is part of the University of Pennsylvania police force chased Glenn into an alley, where he was shot and killed. Miller was wounded.
Miller and Young, 46, were in stable condition. Miller was shot in the pelvis and right ankle.
"She's in good spirits given what she's been through," he said of Officer Young.
Friday's shooting was the second ambush of a Philadelphia police officer this year. In January, 30-year-old Edward Archer shot Officer Jesse Hartnett multiple times as Hartnett sat in his squad car.
Archer told investigators he "acted in the name of Islam" and "pledges his allegiance to [ISIS]", authorities said at the time.
Ross said that like Officer Hartnett, Young had to "pretty much lean over in the passenger seat to try to shield herself from as many rounds as possible."
"This is a dangerous job, it always has been," Ross said Saturday, "[but] this is a tough time in policing for a lot of reasons."
The Associated Press contributed to this report.