Amputee fatally shot by Houston police officer had battled mental illness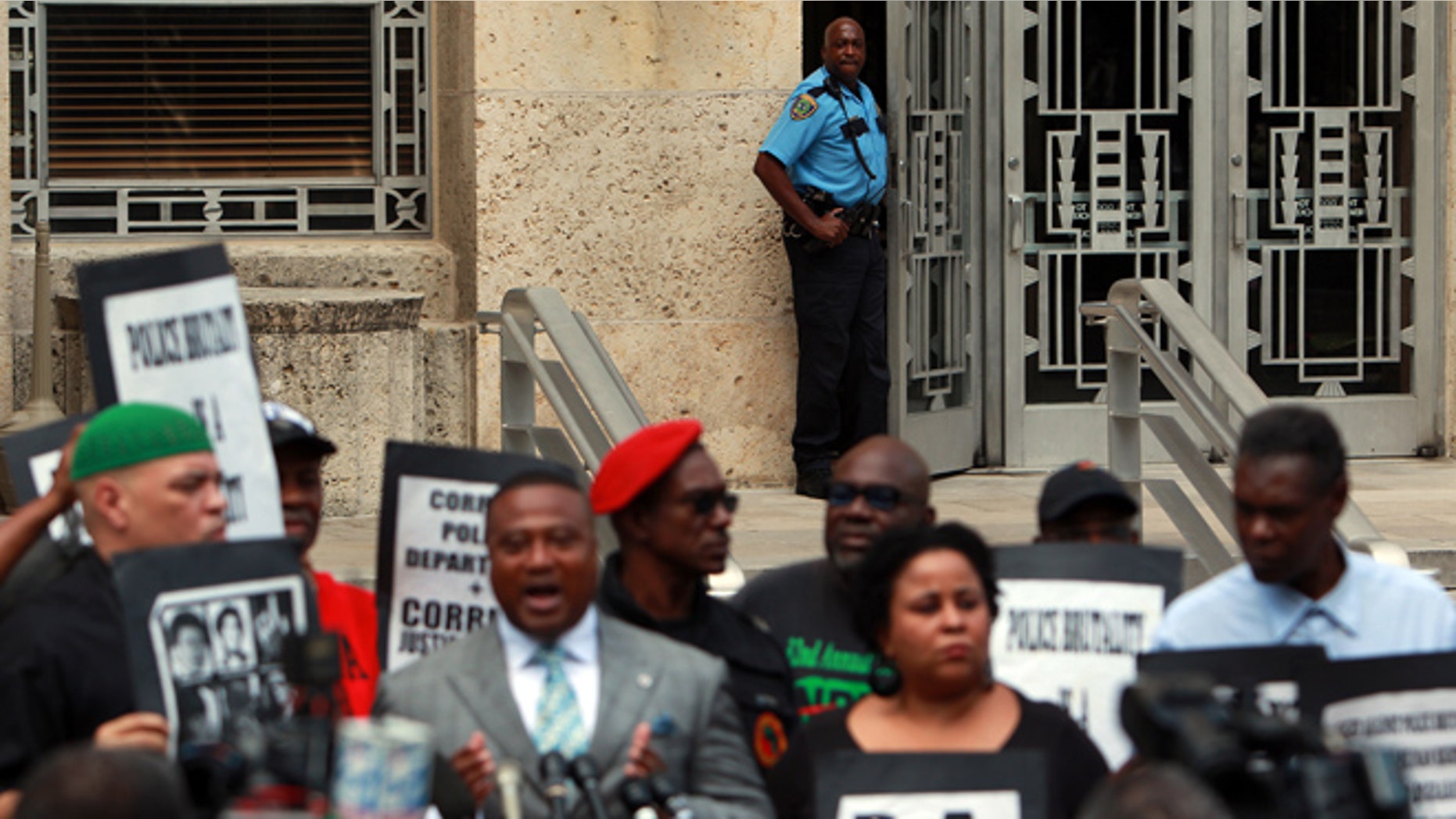 HOUSTON – Despite being constrained by mental illness and the loss of his left leg and arm, Brian Claunch had spent much of the past decade finding opportunities to run away from residential care facilities where he had been placed, preferring to live on the streets.
In recent months, Claunch had seemed to settle into some stability, staying put, taking his medications. But all of that abruptly ended this past weekend in a confrontation with police in which the 45-year-old man in a wheelchair was fatally shot by an officer.
While his criminal and medical history did not seem to indicate violent tendencies toward others, Claunch had his ups and downs, according to John Garcia, the owner of Healing Hands Assisted Home Care, where Claunch had been living. The worst aspects of his mental illness burst forth when he wouldn't calm down after demanding cigarettes and soda around 2 a.m. Saturday, Garcia said.
A caretaker called police. Authorities say Claunch cornered a responding officer with his wheelchair and waived a shiny object in his hand. The other responding officer, fearing for his partner's life and his own safety, shot Claunch in the head, police said. The shiny object turned out to be a ballpoint pen.
Since the shooting, community and civil rights groups have called for changes in how officers are trained and disciplined. Houston Police Chief Charles McClelland has called the shooting tragic but asked people to reserve judgment until the department's investigation is completed. The FBI is monitoring the case.
Garcia, who was not at the home when the shooting happened, tearfully recalled a loving but also at times quarrelsome man. Claunch had been diagnosed with paranoid schizophrenia, a chronic condition in which people see and hear things that aren't there.
"He was aggressive. As far as violent, I don't know," Garcia said. "Every time (Claunch) got into a situation with me, I would just say, `Brian, calm down, calm down,' and I would walk away from him and in an hour or two he would be OK."
According to court records, Claunch lost his left arm and leg because "he firmly believed that the devil was in the left side of his body so he (decided) to lay down on the railroad tracks and waited for a train to come and (dismember) him."
A mental status examination in 2002 found Claunch was "pleasant and cooperative" but had a history of psychiatric hospitalizations over the prior decade. He was unable to work and would not take his medications, leading to him "hearing voices."
In 2003, a probate court judge declared Claunch a ward of the Harris County Guardianship Program.
Court records show Claunch's mother initially petitioned to be her son's guardian but changed her mind. Records show Claunch also had a brother and sister. Efforts this week to reach his family were unsuccessful.
During the first two years of his guardianship, Claunch did well, living in a personal care home in Houston, according to annual reports submitted to the probate court.
But by 2006, Claunch started running away, panhandling on local streets. Over the next few years, he went missing, was hospitalized and was in and out of jail on drug and trespassing charges. He also stopped taking his medications.
In 2010, he was placed at a state mental hospital in East Texas for several months.
He started living at Healing Hands in May 2011 but ran away after four months. He was found and brought back in March. At Healing Hands, located in a three-bedroom home, Claunch lived with two other men.
Estella Olguin, a spokeswoman for the Harris County Guardianship Program, said in the time Claunch was a ward of the county, he lived in at least 12 facilities. After coming back to Healing Hands, "he seemed to do really well," she said.
Garcia, 62, said he had twice before called police about Claunch -- both times because he left the home and refused to return.
Claunch had seemed fine Friday night, said Garcia, who had given him a pack of cigarettes, two sodas and his medication before leaving around 8 p.m.
But Claunch, a chain smoker, went through his cigarettes and soda and around 2 a.m. began aggressively demanding more of both from the overnight caretaker.
The caretaker called 911, initially telling the operator he was having problems with a mentally ill person. Because of static on the line, it's unclear if the operator knew about Claunch's mental condition, Garcia said.
Citing the ongoing investigation, Houston police spokesman John Cannon said he could not comment on whether the responding officers knew of Claunch's mental state. Healing Hands does not have any signs outside saying it is a facility for mentally ill or physically challenged individuals.
According to police, Claunch threatened to kill the two officers and tried to stab one with the shiny object in his hand.
The officer who shot him, Matthew Marin, had fatally shot another suspect in 2009, firing on a man who was stabbing his neighbor to death and refused to drop the knife. A five-year veteran, Marin was placed on three-day administrative leave after Claunch's death.
Garcia said he is still in shock and is reserving judgment on whether the shooting was justified.
"I love Brian. He was one of God's children and that's the way I look at him," he said.