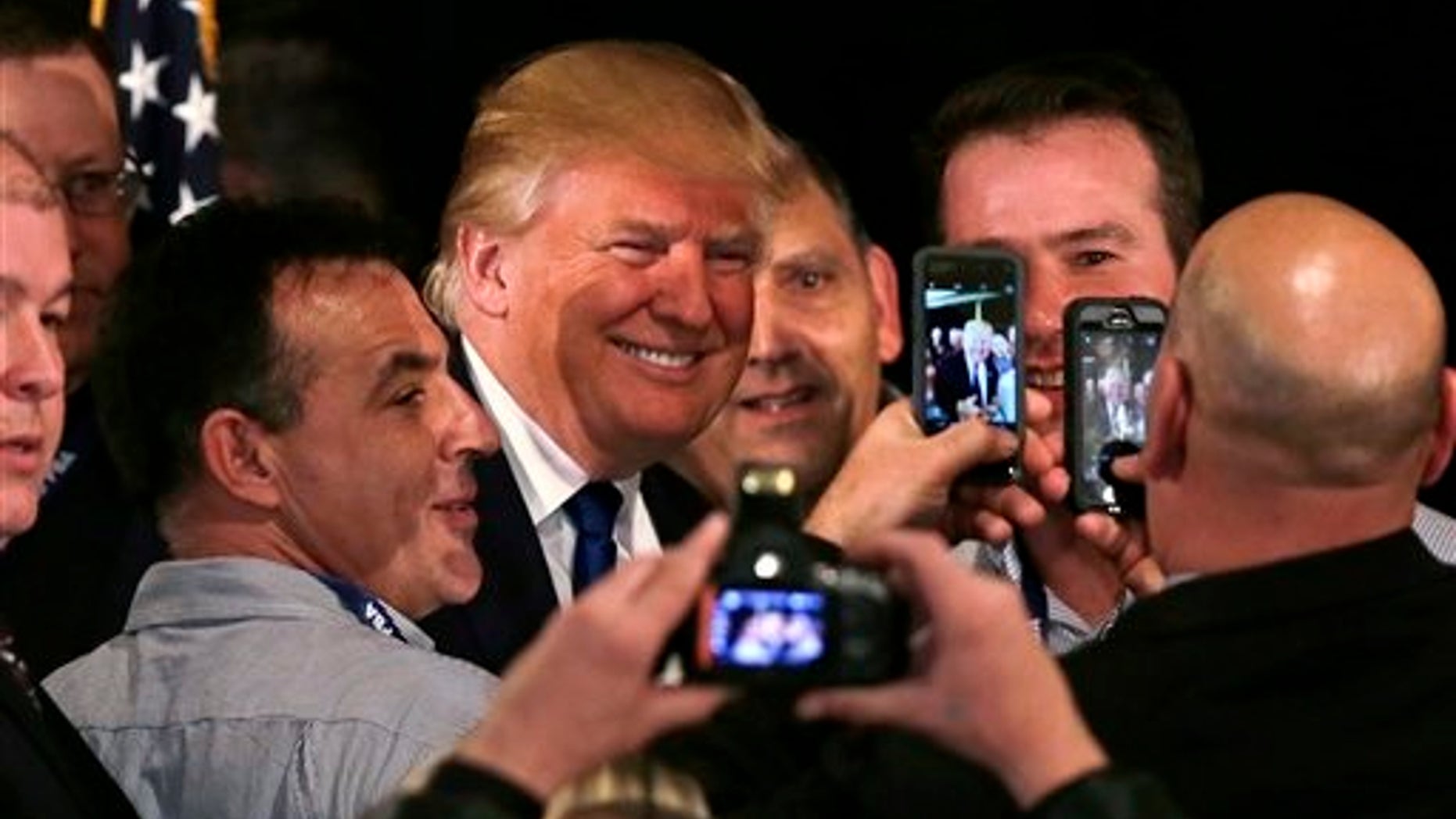 New developments in the terror attack in San Bernardino.
There's a memorial today for 60-year-old Isaac Amanios. He's one of the 14 killed in last week's massacre. Yesterday, Yvette Velasco was laid to rest. She was in her 20's. There will be 12 memorials this week in honor of those killed.
FBI dive teams are searching a lake three miles from the site of the terror attack. Syed Rizwan Farook and Tasfeen Malik were seen near the lake by witnesses. The Los Angeles Times is reporting the FBI believes the terror couple may have dumped electronics including a hard drive in Seccombe Lake.
The Los Angeles Times writing today, "An examination of digital equipment recovered from the home of the couple who killed 14 people in San Bernardino last week has led FBI investigators to believe the shooters were planning an even larger assault, according to federal government sources.
Now the AP is asking why investigators didn't pick up terror related messages by the couple during their alleged courtship two years ago. The pair discussing martyrdom and jihad online as early as 2013.
New polling from AP and Gfk suggests voters don't think Donald Trump is likable, compassionate or especially honest, but they don't seem to care. He's seen as decisive and competent. Voters also believe he's the most electable Republican. Hillary Clinton seen that way for the Dems.
New Wall Street Journal and NBC News polls suggest Americans are split on Trump's controversial Muslim ban policy suggestions. A majority is against banning Muslims from entering the U.S., but Republican voters are more supportive of the idea.
There's also new polling from the New York Times and CBS.
The New York Times reports today, "Americans are more fearful about the likelihood of another terrorist attack than at any other time since the weeks after Sept. 11, 2001, a gnawing sense of dread that has helped lift Donald J. Trump to a new high among Republican primary voters, according to the latest New York Times/CBS News poll. In the aftermath of attacks by Islamic extremists in Paris and in San Bernardino, Calif., a plurality of the public views the threat of terrorism as the top issue facing the country. A month ago, only 4 percent of Americans said terrorism was the most important problem; now, 19 percent say it is, above any other issue."
64% of voters say they would be concerned or scared about what Trump would do if he became president.
The Washington Post reporters Robert Costa and Tom Hamburger reporting today, "Republican officials and leading figures in the party's establishment are preparing for the possibility of a brokered convention as businessman Donald Trump continues to sit atop the polls in the GOP presidential race."
Following the presidential candidates today.. Carly Fiorina has an event this morning in New Hampshire. Ben Carson has an event in Iowa. At Noon Governor Kasich is holding a town hall in New Hampshire. Democrat Martin O'Malley will visit a mosque at Noon in Virginia. Hillary Clinton has an event in Tulsa.
Two U.S. men fighting for the Islamic terror group Al Shabab have been captured in Somalia. One is a U.S. resident who turned himself in to police.
Climate talks in Paris extended by at least one day. 190 nations trying to come up with an agreement to control and reduce emissions that are warming the planet. Kerry is there trying to hammer out a deal with stubborn India and China.
Keep an eye on the Pacific Northwest today. More rain and snow expected. Flooding and mudslides are a major concern. Two killed in storms in Oregon this week. A mudslide outside Portland shut down traffic between Oregon and Washington. The East remains unseasonably warm.