American hero: Pat Tillman's alma mater honors fallen patriot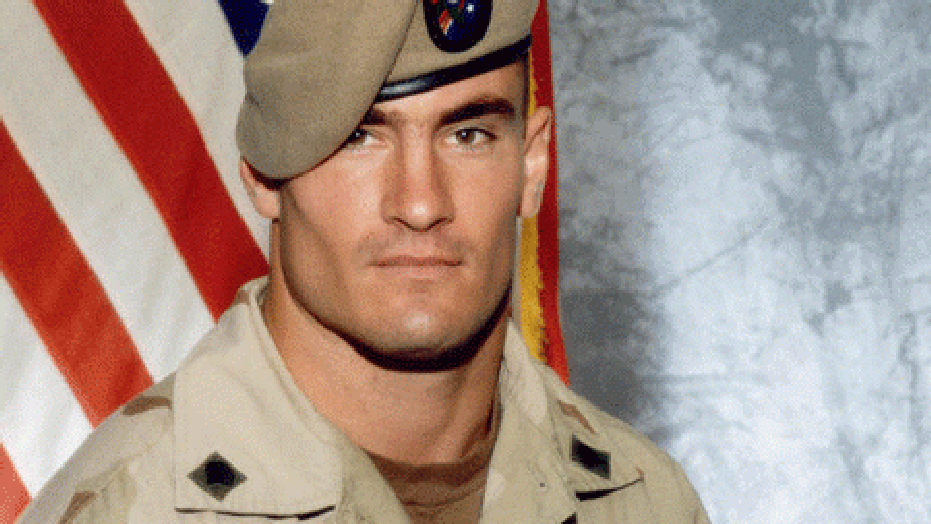 It's been 18 years since Pat Tillman, who gave up his NFL paycheck and eventually his life to serve his country following 9/11, took the field at Arizona State University, but he was back in spirit Thursday night.
The Sun Devils' "Salute to Service" night had the home team donning custom uniforms that bore the former linebacker's name and special new "Darks Ops" cleats, which adidas claims were inspired by the U.S. Army Rangers and Tillman. Although Arizona State lost in triple overtime to Oregon, the star of the game was the rugged patriot killed by friendly fire 11 years ago.
"This special tribute honors Pat's example as an athlete, scholar and soldier, while raising awareness and academic support for the Tillman Scholars who are carrying on his legacy," said Tillman's widow, Marie, who heads the Pat Tillman Foundation.
"We preach the value of passion and character to our players and no one embodies those qualities more than Pat Tillman."
The uniforms were designed to replicate those Tillman and the 1996 team wore for their 1997 Rose Bowl appearance, while honoring his military service. A portion of all sales of adidas' Tillman-inspired gear goes to the Foundation, which offers scholarships to veterans and their spouses.
"We preach the value of passion and character to our players and no one embodies those qualities more than Pat Tillman," said Sun Devil Football head coach Todd Graham. "I'm proud as a Sun Devil football coach but I'm also proud as an American that we can suit up and pay tribute to the hero that was Pat."
Tillman, who graduated with a marketing degree and a 3.85 grade-point-average, was a seventh-round NFL draft pick in 1998. In 2002, Tillman, by then an all-pro safety for the Arizona Cardinals, turned down a three-year, $3.6 million contract and put his professional football career on hold to enlist in the U.S. Army with his brother, Kevin, himself a Major League Baseball prospect. The brothers completed basic training together and were deployed, but not until Pat Tillman married his high school sweetheart, Marie Ugenti Tillman.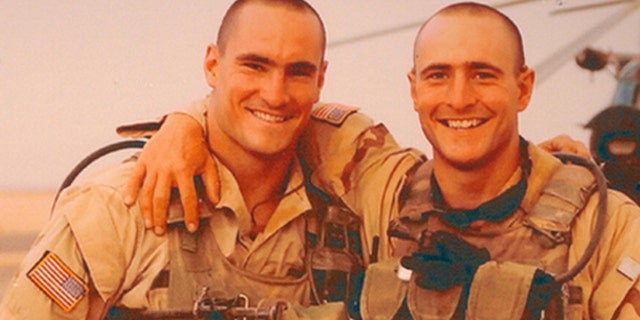 Two years later, while serving with the 75th Ranger Regiment in eastern Afghanistan, he was killed  in the southeastern Afghan province of Khost. The Army initially claimed that Tillman and his unit were ambushed near the Pakistan border. It wasn't until after his burial an investigation by the Department of Defense, that his death was ruled a case of friendly fire.
Before Thursday's game, the presence of Tillman, whose No. 40 was retired at the school nearly a decade ago, was felt throughout Sun Devil Stadium. A day earlier, Kevin Tillman, the younger brother he served with in the Rangers, told players how much his brother loved playing for ASU and then shook the hand of every ASU player.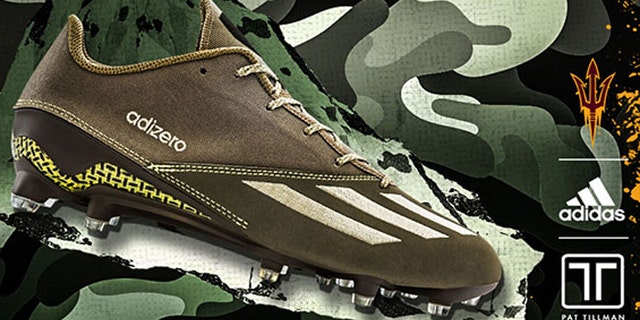 At the game, Parker Hancock, of Mesa, watched with his 3-year-old son, Tillman.
"My wife wouldn't let me have a 'Jr.,' so I decided to go with a name he'd be proud to carry," Hancock told the Arizona Republic.
Tillman played at ASU from 1994-97, and had one of his best collegiate games against Oregon in 1996, registering 13 tackles, a quarterback sack, an interception and fumble recovery in a 48-27 victory.
His long hair and free spirit prompted one reporter to write that Tillman "looks as though he just came from a poetry reading – oh, (but) he hits like an anvil."