Amber Alert for 3 Idaho kids believed to be with mom and suspected child molester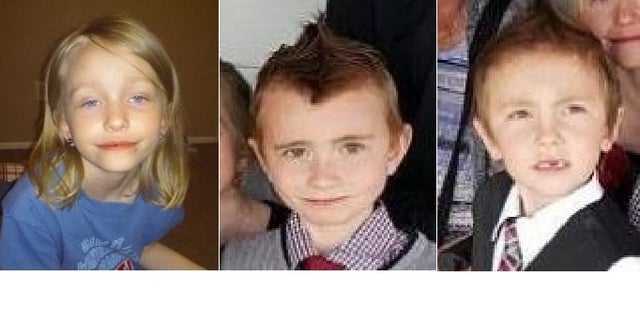 NEWYou can now listen to Fox News articles!
Law enforcement officials have issued an Amber Alert for three young Idaho children believed to be traveling with a suspected child molester.
Ten-year-old Lewis "Louie" Dunn, 9-year-old Kaylee Dunn and 6-year-old Kadyn Simon were last seen in Sparks, Nevada, on Sunday. Law enforcement officials have been looking for the kids since early June and believe they are traveling with their mother, Sarah Joy VanOcker-Dunn and her boyfriend, 37-year-old Jason "Travis" Simon.
Police believe the adults left Idaho with the children after they realized detectives were looking for Simon in connection with a child pornography investigation.
Simon is charged with sexual abuse of a child, and VanOcker-Dunn is being sought on a charge of custodial interference.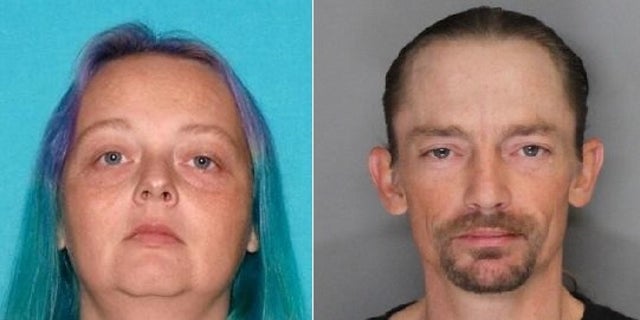 Police believe they may be traveling in a 2006 Gold Pontiac Montana van with an Idaho license plate number of 2CJN683.
Caldwell, Idaho, Police Sgt. Damon Rice told the Idaho Statesman that his department made several efforts to issue an Amber Alert for the children, but they were told the incident didn't initially qualify -- in part because the kids are with their custodial mother. "In this case we did tried: We called our contacts and ... we were told on a couple of different occasions that this did not meet the criteria," he said.
Jesse Dunn, the adoptive father of the children, said VanOcker-Dunn may have dyed her hair and Kaylee's hair multiple colors. VanOcker-Dunn previously had blue hair, but investigators say it may now be bright red.