A report of a possible active shooter at an Alabama hospital sparked a high-speed chase Sunday involving a stolen ambulance, officials said.
Jamon Stegall, 36, was arrested after a police chase ended in a crash on Interstate 10, the Mobile Police Department told FOX10.
Stegall was originally at the Providence Hospital and in custody by hospital security, but ran away and stole the ambulance near the emergency room, police said.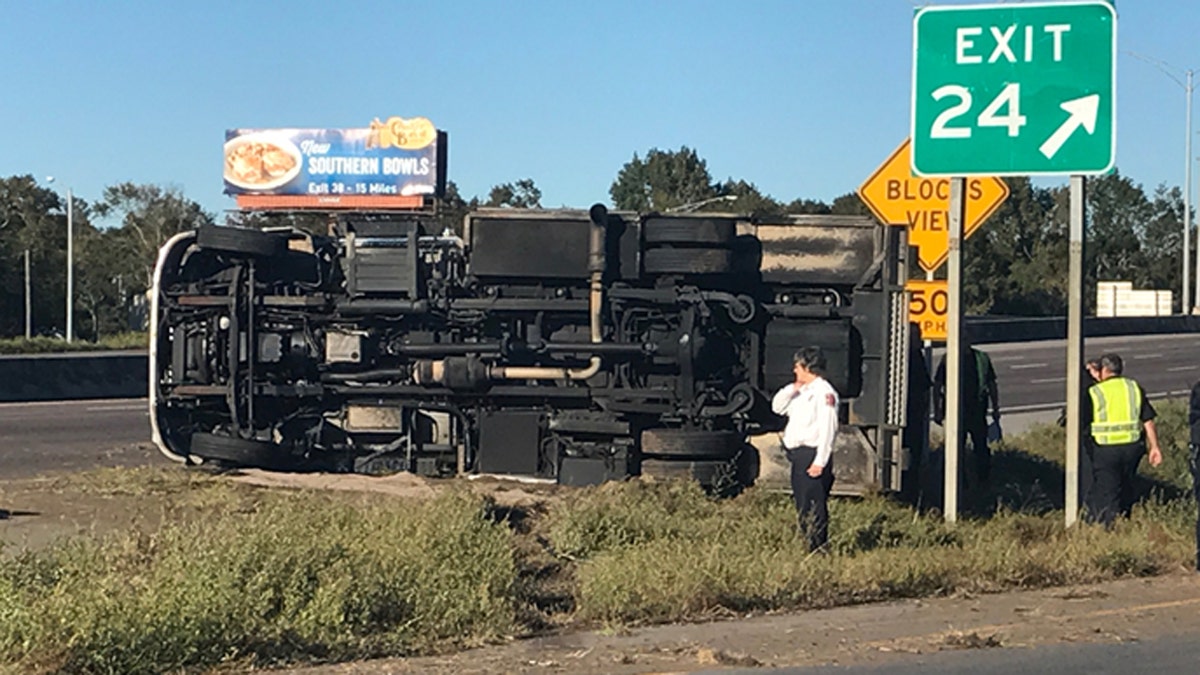 "As [police] arrived the suspect jumped in the ambulance and drove off and officers pursued him," Mobile police said.
During the pursuit of Stegall, police said he made an "evasive maneuver" to avoid a marked patrol car and overturned. No one was injured in the crash.
The 36-year-old has been charged with theft of property and attempt to elude, police said, adding no shots were fired at the hospital.
In a statement to FOX10, hospital officials said, "Everyone is safe, no one is hurt, everyone took appropriate measures."
Police did not say why Stegall was initially at the hospital.