After NFL protests, Seahawks start fund to fight 'injustice and inequality'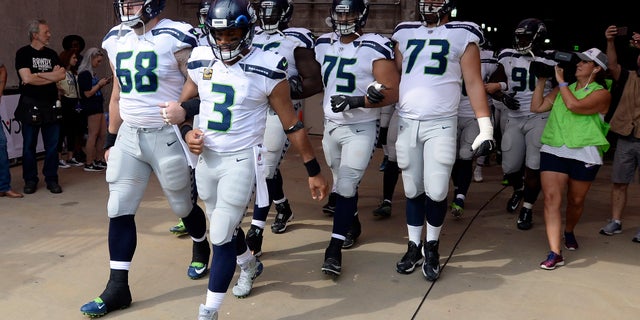 Amid the controversial protests and comments across the NFL, the Seattle Seahawks started a donation fund Friday for "equality and justice."
The team announced the "Seahawks Players Equality & Justice for All Action Fund" in a statement on their website, as a way to combat "injustice and inequality by supporting leadership and education programs."
In a statement signed by the players, they said the program will fund "programs addressing equality and justice" with hopes to "build a more compassionate and inclusive society."
They said an advisory board will be created to oversee the group and to decide how they will distribute the donated money. The board is said to be made up of players, team staff, and business and community leaders.
The team has reportedly been trying to appear unified in their message and "make a tangible difference," according to Seahawks cornerback Richard Sherman. He added that enough had been said on the subject and now it was time to help those affected.
JESSIE JAMES DECKER STANDS WITH NATIONAL ANTHEM IN NFL KNEELING CONTROVERSY
"I think it's imperative," Sherman said. "The way things are, you want to be a shining example of what things could and how people could come together, and how it looks when people do come together and unite as one, and don't look at skin color, don't look at gender, don't look at anything but the quality of someone's character. We're trying to do our best to be that example."
Tension over protests has heightened following recent comments made by President Trump.
At a political rally in Alabama last week, Trump said, "Wouldn't you love to see one of these NFL owners, when somebody disrespects our flag, say, 'Get that son of a b---- off the field right now, out, he's fired!'
The comment led to an overwhelming response from players and teams throughout the league on Sunday with several more athletes protesting, including the entire Seahawks team who chose to stay off the field during the anthem.