8-year-old Nebraska boy gets wish to fly like a superhero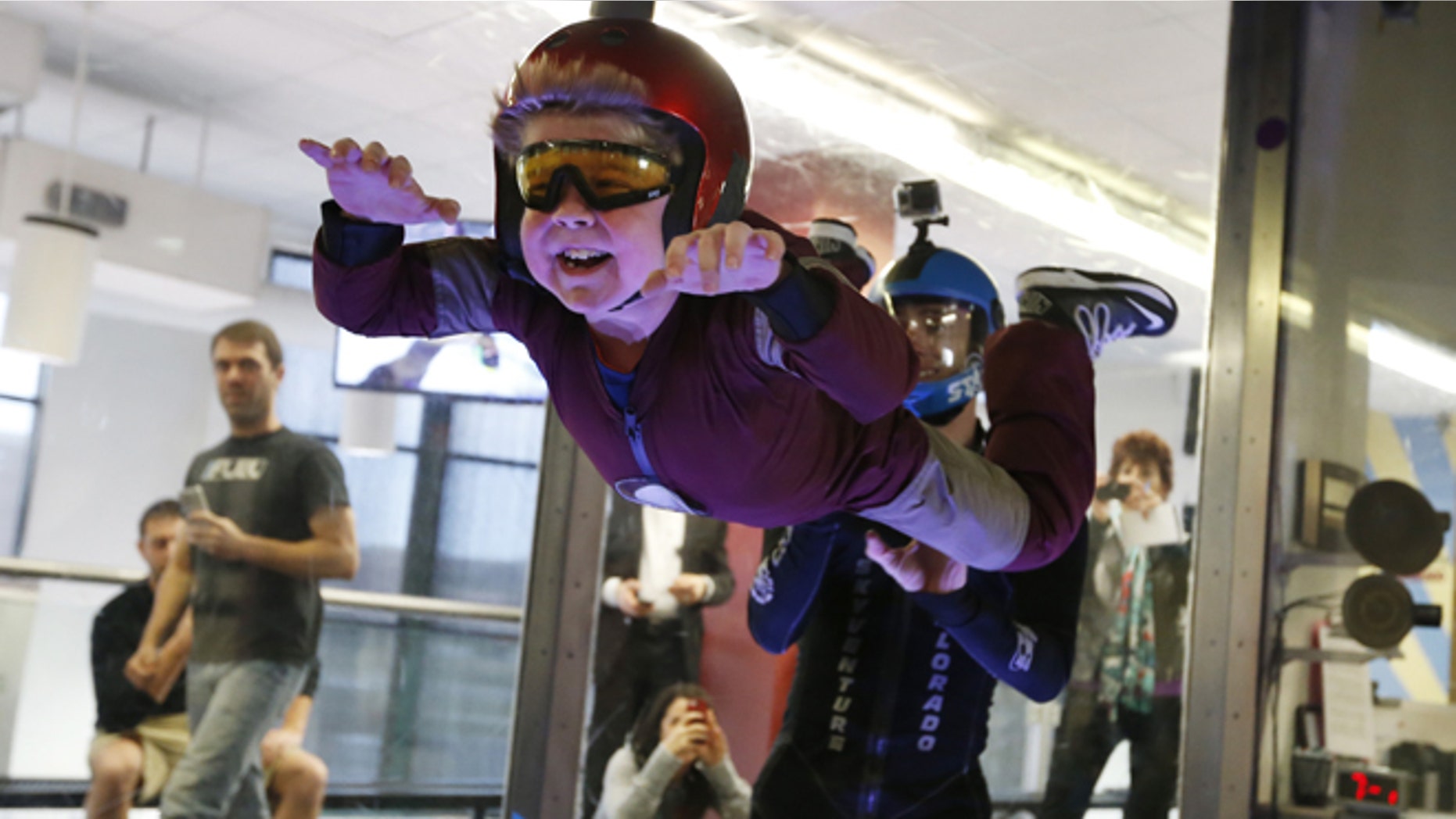 Eight-year-old Max Vertin has a disease that is weakening his muscles, but not his imagination.
Make-A-Wish Colorado says Max, who loves to pretend to fly like a superhero, soared Tuesday at an indoor skydiving facility near Denver called SkyVenture Colorado. The Hastings, Neb., boy wore a red Iron Man-style costume, red helmet and broad smile for his wind tunnel adventure.
Max and his two brothers have Duchenne muscular dystrophy, a genetic disorder that primarily affects boys, often manifesting itself when patients are young and causing their muscles to slowly deteriorate.
According to the Muscular Dystrophy Association, until recently patients did not survive much beyond their teens, when the disease begins to affect the heart and respiratory muscles. Life expectancy has been increasing because of advances in cardiac and respiratory care.