4 killed in shooting, stabbing at New Orleans-area apartment complex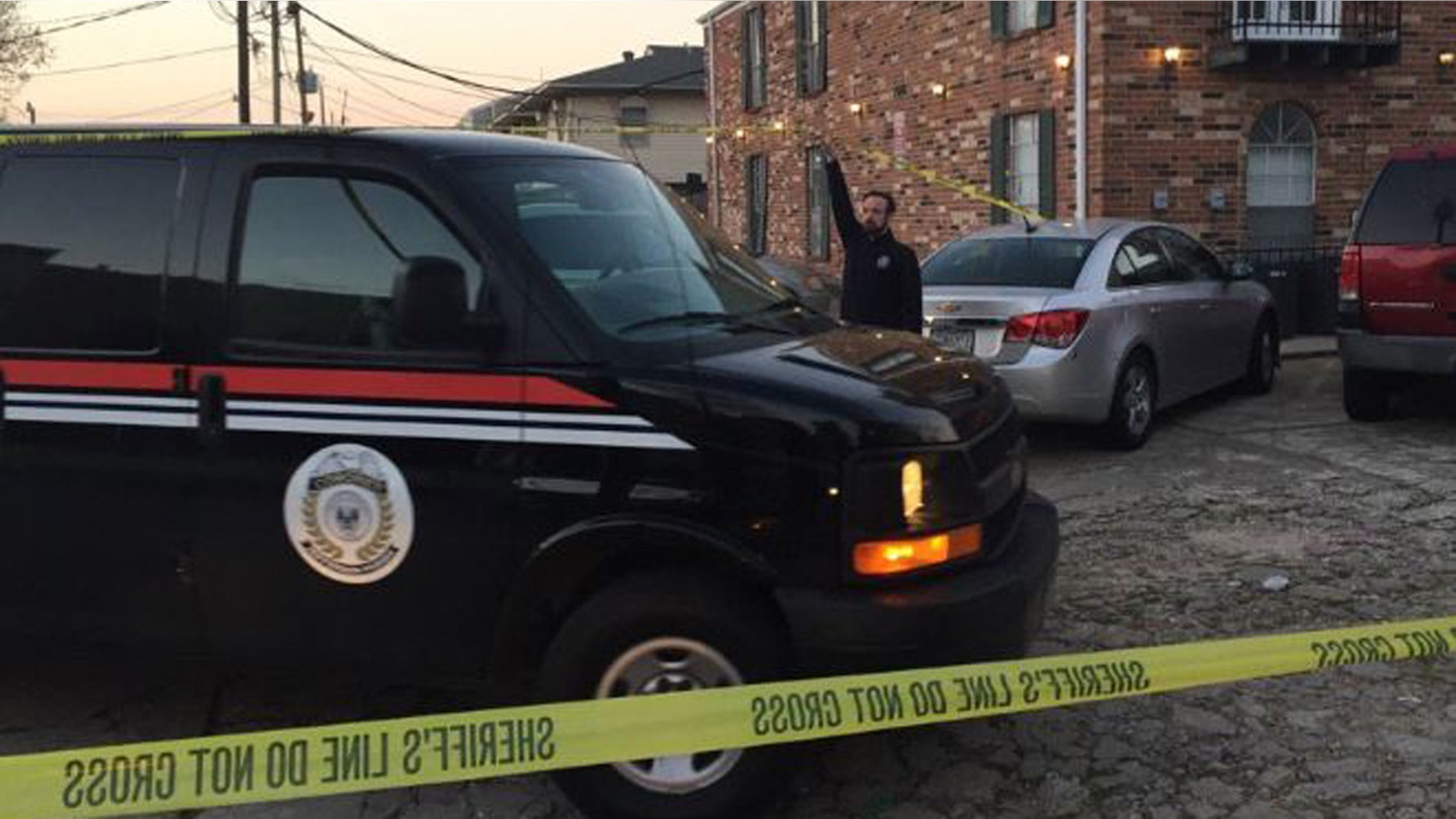 Four people were killed and another was critically injured in a grisly shooting and stabbing spree early Wednesday at a New Orleans-area apartment complex, officials said.
The Jefferson Parish Sheriff's Department said it received a call around 3:30 a.m. local time from a woman who said she was shot at the apartment complex in Metairie, located about 9 miles outside downtown New Orleans.
Officials first arriving at the scene found three bodies and an injured woman in one apartment. The bodies were later identified as 40-year-old Kyle Turner, 56-year-old John Edward Henry and 61-year-old Rosemary Charles, FOX 8 New Orleans reported.
All three of the victims in the apartment died from gunshot wounds to the head. The injured woman is hospitalized and listed in stable condition, according to police.
A spokesperson for the sheriff's department, Col. John Fortunato, told FOX 8 they believe the shooter entered the apartment, shot the victims and left.
During the investigation, officials found the door to another apartment open and later discovered the body of the fourth victim, identified as 56-year-old Harold Frisard. He died as a result of multiple stab wounds to the head, FOX 8 reported.
Sheriff Newell Normand said the discovery of a fourth victim "adds another twist to the original scene."
Investigators do not know how or if the man was involved in the initial shooting.
Authorities are looking for surveillance video from the surrounding area that may show the gunman entering and leaving the apartment complex.
Leroy Lewis, the son of Charles, told FOX 8 his mother was trusting.
"Somebody she let in had to bring some kind of trouble to the house, he said. "I dont' know, my mom, she'd open her house to anybody."
The killings Wednesday are the third group homicide in Jefferson Parish so far this year, according to NOLA.com. The sheriff's office investigated previous two triple killings in January.
The Associated Press contributed to this report.