4 killed in apparent murder-suicide at Tennessee home, police say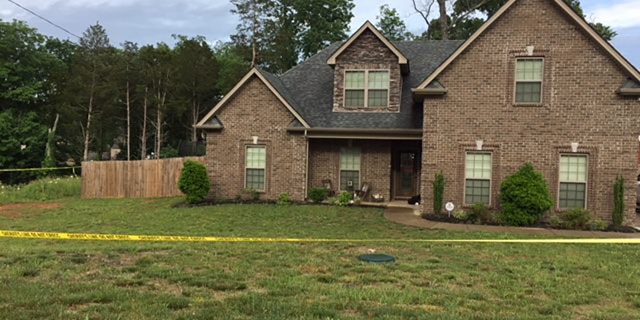 Four people were shot and killed inside a Tennessee home Monday in an apparent murder-suicide, police said.
The Rutherford County Sheriff's Office said the shooting happened at a Murfreesboro home at around 3:30 p.m. Two men and two women were killed inside a bedroom, FOX13 Memphis reported.
Officials said the victims were family members.
Sean Ganey, who was identified as the shooter, shot his wife Cassidy Ganey, her father Kenny Adair, her stepmother Shelly Lorenz-Adair and then himself, Sheriff Mike Fitzhugh said. A child found at the scene was unharmed.
Sean Ganey was taken to a hospital by officers on Friday after he expressed thoughts about suicide, police said. The weapons were removed from home and police are unsure how he was able to get the weapon used in the killings.
"He was transported to the hospital and... we're trying to find out now what took place after that," Fitzhugh told reporters, according to the Daily News Journal.
Police were still trying to piece together the events that led up to the shooting. They said marital trouble may be to blame.
"We do think that there may have been a possibility of a divorce or at least comment of a divorce that may have led to this," Fitzhugh said.
The Associated Press contributed to this report.