4 climbers, including 2 Boy Scouts, found alive after going missing while hiking Mount Baker in Washington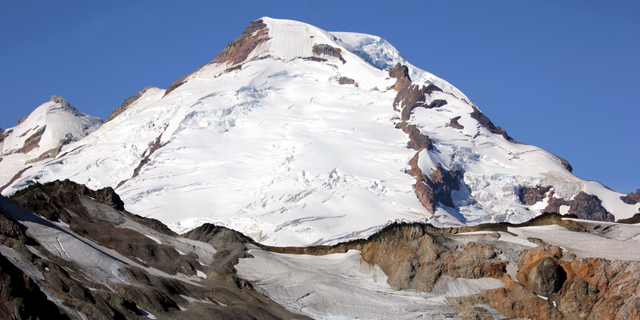 NEWYou can now listen to Fox News articles!
Four climbers, including two 13-year-old Boy Scouts, were found alive after they were reported missing while hiking Mount Baker in Washington state, officials said Monday.
The two Boy Scouts and two adult leaders were taken to the hospital for hypothermia, Whatcom County Sheriff Bill Elfo told KING5.
The climbers went missing after a Boy Scout troop from Seattle went hiking at the 10,781-foot volcano on Sunday. The two men and two boys didn't return by nightfall and rescuers began searching for them.
The group was attempting to climb to the volcano's peak on its north face when they vanished.
"Two of the adults and two of the boys, 13-year-old Boy Scouts, didn't emerge and we believe they are still in the area," Elfo told the Bellingham Herald earlier Monday.
MAINE POLICE RESCUE A DOZEN DUCKLINGS FROM SEWER GRATE
Mount Baker is about 15 miles from the Canadian border and is one of the highlight peaks of the Cascade Mountain range.
The snow-capped peak can be a challenging climb. All routes to the summit feature glaciers.
The Associated Press contributed to this report.