3rd person charged in murder of North Carolina mayor, wife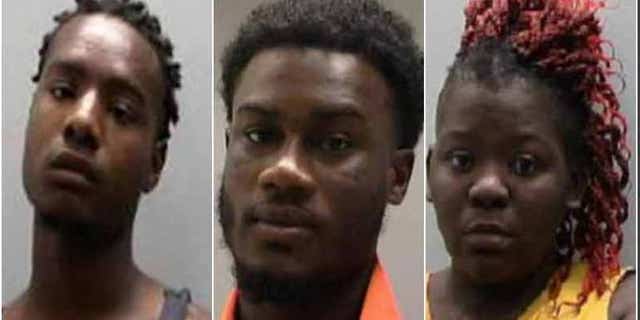 A woman and two men were charged after the mayor of a small North Carolina town and his wife were found murdered in their home, police said.
Dakeithia Nesha Andrews, 30, was the third person arrested in connection with the deaths of Leggett Mayor Gary Skelton and his wife, Jackie Skelton, The Charlotte Observer reported. The Edgecombe County Sheriff's Office said Saturday that Andrews was charged with conspiracy robbery with a dangerous weapon and is being held on $100,000 bond.
Keith Earl Williams, 25, and Mitchell Brinson, 18, were charged with first-degree murder on Friday.
The Skeltons were found dead Thursday in their home after officers responded to a welfare check. Police did not provide the identities of the victims, but Leggett Town Commissioner Teresa Summerlin confirmed to the Charlotte Observer that Gary and Jackie Skelton died.
Details on the cause of the deaths were not provided.
"I can't say enough good about them," Summerlin told the newspaper. "They were the epitome of good people. ... It's devastating."
Williams had been released on parole from state prison on Aug. 28, less than two weeks before the Skeltons were murdered. He was sentenced after being convicted in April 2017 for possession of a firearm by a felon and assault with a deadly weapon, The Charlotte Observer reported, citing records.
He went to prison in 2014 when his probation for a felony larceny conviction was revoked because of other offenses.