3 people killed, 24 injured after multi-vehicle crash involving tour bus in New Mexico
Three people were killed and 24 others were injured in a crash involving a tour bus and three other vehicles on Interstate 25 in New Mexico, authorities said Sunday.
The Sandoval County Sheriff's Office said that the incident began at around 2 a.m. when a car struck a pickup truck from behind just north of Bernalillo, about 18 miles north of Albuquerque.
According to spokesman Lt. Keith Elder, the tour bus driver took evasive action to avoid hitting the disabled car and its driver, who was ejected. But the bus driver lost control and the bus rolled onto its right side in the northbound lane, trapping injured passengers inside. It was then sideswiped by a semitruck.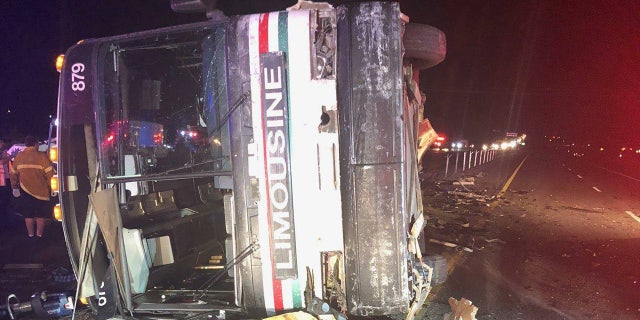 The Rio Rancho Fire and Rescue said on its Facebook page it had to use the Jaws of Life to extricate injured passengers from the bus.
At least two of the injured were airlifted from the scene by medical helicopters.
One of the deceased victims was in the car that hit the pickup truck. It wasn't immediately known whether the other two persons who died were bus passengers or were in one of the other vehicles involved.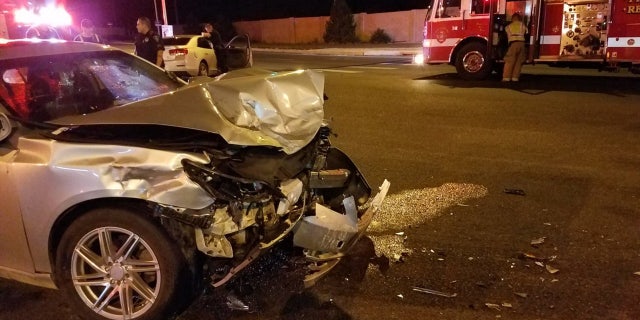 Elder said the names of the three dead were being withheld until relatives could be notified.
Sheriff's officials said 35 people were on the bus operated by El Paso-Los Angeles Limousine Express. Its route wasn't immediately known and officials of the bus company didn't immediately comment on the accident.
Emergency responders reported treating 38 people at the accident scene with injuries ranging from broken bones and lacerations to head and internal injuries, authorities said.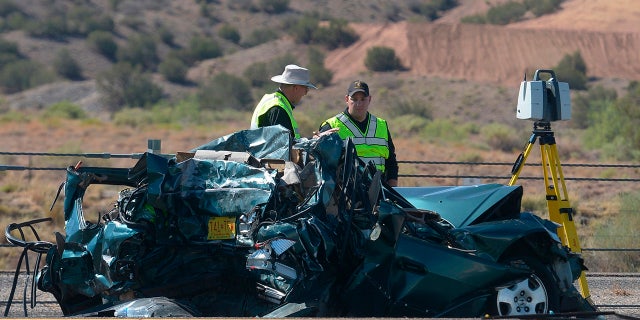 Twelve of the injured were taken to University of New Mexico Hospital, where three were in critical condition, officials said.
Eight patients were taken to another hospital, and authorities said six were treated and released.
The accident closed Interstate 25 in both directions for more than 11 hours.
The Associated Press contributed to this report.