3 charged with helping fugitive before officer's killing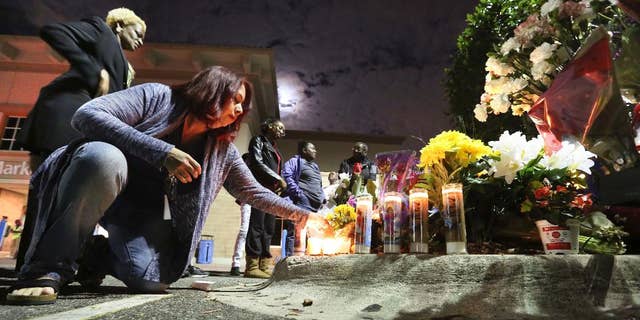 NEWYou can now listen to Fox News articles!
ORLANDO, Fla. – Authorities are making good on promises to go after people they think helped a fugitive in the weeks before he was wanted in the fatal shooting of an Orlando police sergeant.
Markeith Loyd's niece, Lakensha Smith-Loyd, was arrested Wednesday on an accessory charge. Later the same day, authorities arrested an ex-girlfriend of Loyd's: Jameis Slaughter, who also faces an accessory charge.
And a day earlier, Zarghee Mayan, the fugitive's supervisor at a fried chicken restaurant, was arrested on the same charge.
A manhunt for Loyd after Monday's fatal shooting of Master Sgt. Debra Clayton entered its fourth day Thursday.
Smith-Loyd is accused of collecting money from Mayan to give to her uncle as deputies searched for him in the days after the slaying of another ex-girlfriend in mid-December.