2 flight attendants hurt when Chicago-bound plane hits turbulence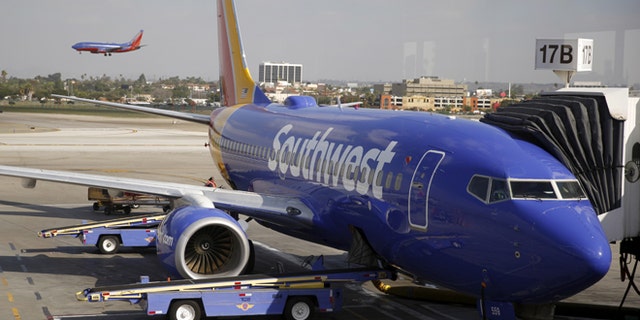 A Southwest Airlines plane was forced to turn around Monday night after encountering severe turbulence on its way to Chicago, Sun Times Media Wire reported.
Flight 147 from Logan International Airport in Boston landed uneventfully in Boston shortly after midnight. Shaken customers were deplaned and two flight attendants and were taken to an area hospital.
"I felt the pressure in my chair and it was pretty crazy, and then it was followed up by an extreme release of pressure," one passenger told WCVB.com.
ABC 7 reported that a new flight crew was brought in and the plane eventually got a new crew and landed in Chicago four hours late.
"I'm kind of just happy to be hack quick," Butch Mohoi, a passenger, told the station. "Everybody was just kind of, 'Ah!' and then it was over. A guy in the back of the plane started hollering right away, 'I need help back here. I need help. I need medical help.'"
Mohoi said it appeared that a flight attendant was briefly knocked out.